Microsoft Announces Windows 8, Windows RT Surface Tablets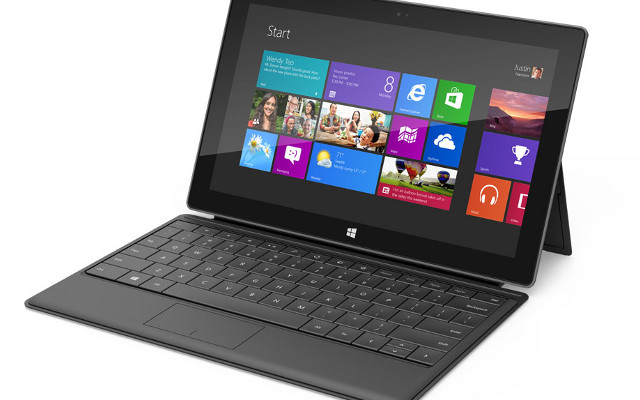 We can't help but imagine how great Voice Over IP would be on the Metro UI. The new Windows 8 and Windows RT-powered Surface tablets from Microsoft should have plenty to offer, whether you're a business person or an individual consumer. For this particular article, we chose to focus on the RT version.
Measuring just 9.3mm thick, the Surface for Windows RT is built around an angled, all-magnesium VaporMg case that weighs just under 1.5 pounds, and is powered by an NVIDIA ARM chip. The Surface also includes extras aplenty, including a built-in stand, twin 2×2 MIMO antennas for WiFi, and a 10.6-inch optically-bonded, Gorilla Glass 2-covered, full HD display.
Like the iPad 2 and new iPad, the Surface includes a magnetically attached cover, which includes a full multi-touch keyboard and trackpad.
HDMI, microSD and USB 2.0 are included as expandable memory, and you'll also have 32GB or 64GB options for on-board storage. The Surface for Windows RT also includes a new Metro version of Netflix, along with other standard Windows 8 features.
Like its Intel-powered Windows 8 Pro counterpart, pricing and release dates are not yet announced for the Surface with Windows RT, but Microsoft promised "competitive" pricing as compared with other ARM tablets. We wouldn't be surprised to see these babies powering our Tru experiences before December hits this year (assuming, of course, a Windows RT version of the Tru App is planned and released by then).
Stay up to date on Microsoft Surface for Windows RT. Like us on Facebook!
[youtube http://www.youtube.com/watch?v=dpzu3HM2CIo&w=560&h=315]