Google's Nexus 7, One of the Best Tablets You Can Buy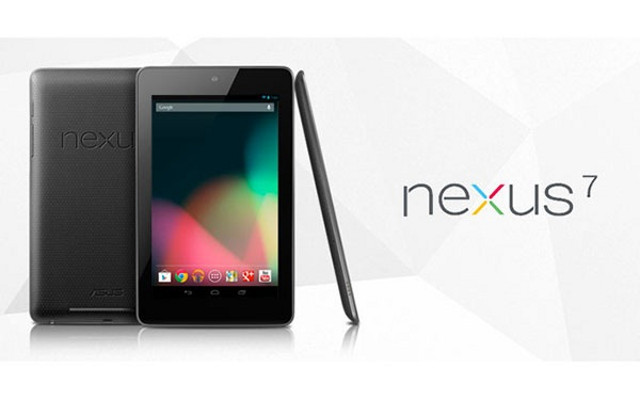 Google took a page from Amazon's Kindle Fire book and announced the Nexus 7 tablet a few days ago at its I/O event. The new tablet is optimized for content from Google Play including books, games, TV shows, movies, apps, and magazines.
The slab is already being hailed as the "best tablet you can buy" at the $200 USD (127.26 GBP) price range. The Nexus 7, Google's first home-grown tablet, features a 7-inch display with 1280-by-800 resolution at 216 pixels per inch, a 1.2 GHz quad-core Tegra 3 processor, 12-core GeForce GPU, 1 GB RAM, 8GB or 16GB of storage, 802.11b/g/n Wi-Fi, Bluetooth, GPS, NFC, and a 1.2 megapixel front-facing camera. The Nexus 7 weights about 0.75 pounds (nearly .2 pounds lighter than the Kindle Fire), so you won't have to worry about straining yourself if you decide to hold it up to your ear and use a little Tru VoIP — that is when the app's new version comes out.
The device is powered by Google's new Android Jelly Bean OS, and the company has attempted to make the new OS run a lot smoother than previous iterations with its new "Project Butter" overhaul.
The Nexus 7's 1280-by-800 display may not be Retina like the new iPad's but the text is crisp and clear and graphics and images look good. The rubber backing is also a nice touch. The device gets anywhere from 6 to 10 hours of use on a single charge.
One of the biggest disappointments is the lack of an SD Card slot in the device. Some may not necessarily see this as a bad thing, but for those who prefer having an external memory source for easy swapping, it's definitely bad. A couple more clear disappointments is the lack of a landscape mode (portrait-mode only), and the lack of a rear camera.
Still, especially at it's price range, the reviews around the internet agree that the Nexus 7 is one amazing tablet, and is a perfect companion for those of you who are looking for an all-in-one media device without a keyboard.