Ofcom: Texting Wins Over Phone Calls in Popularity Contest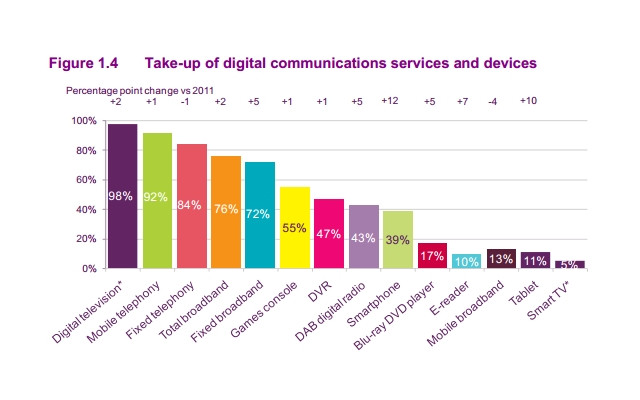 If you're one of the Brits who presses the "ignore" button on an incoming call and opts to text instead, you're apparently not alone. In fact, you're far from it, according to Ofcom's annual report into the communication habits of Britons.
The general consumer is now abandoning voice calls is favor of texting in a big way, making five percent fewer calls than they did the previous year. Texting has taken over as the most popular form of communication for Brits, with each sending over 50 texts every week. In 2011 that added up to a frankly ludicrous 150 billion messages — more than doubling since 2007.
Smartphone ownership is up 12 percent and tablet purchasing shot from 2 to 11 percent in a single year. The trend isn't slowing, either, given that a whopping 96 percent of 16 to 24-year-olds prefer SMS and Facebook to talking. Ofcom asked different questions in different surveys, with its sample size between 1,800 and 4,000 people from across the UK, and also used data from TV-measuring agency BARB and radio boffins RAJAR, among others.
Are you one of those who prefer texting over calling? Let us know in the comments or over at our Facebook page!
Ofcom (via CNET.co.uk)