Thorsten Heins on Licensing BlackBerry 10, RIM's Future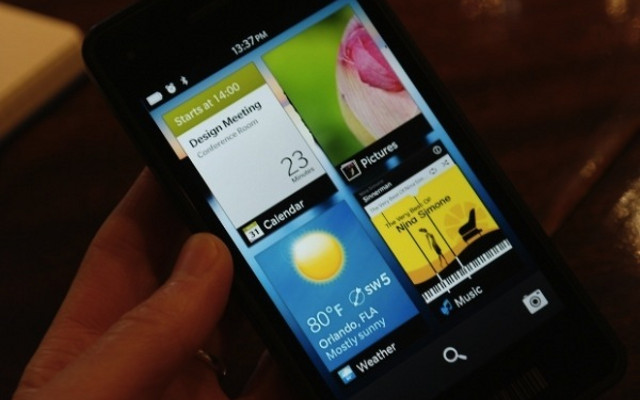 There have been many rumors in the media, some of which we've published here on TruTower, that RIM could be exiting the hardware business entirely. Many of these rumors, however, come from some bad media without sufficient facts or by leaving out a lot of the facts. Speaking to The Telegraph, Research In Motion's CEO, Thorsten Heins, has given further insight into the possibilities of licensing BlackBerry 10. Seeing as how QNX, the basis of the BB10 OS, is seen in many cars already, his statements could mean we could see BB10-powered appliances in the future.
"We don't have the economy of scale to compete against the guys who crank out 60 handsets a year. We have to differentiate and have a focused platform. To deliver BB10 we may need to look at licensing it to someone who can do this at a way better cost proposition than I can do it. There's different options we could do that we're currently investigating."
"You could think about us building a reference system, and then basically licensing that reference design, have others build the hardware around it – either it's a BlackBerry or it's something else being built on the BlackBerry platform."
Heins also reinforced the company's decision to stay way from the Android camp:
"We took the conscious decision not to go Android. If you look at other suppliers' ability to differentiate, there's very little wiggle room. We looked at it seriously – but if you understand what the promise of BlackBerry is to its user base it's all about getting stuff done. Games, media, we have to be good at it but we have to support those guys who are ahead of the game. Very little time to consume and enjoy content – if you stay true to that purpose you have to build on that basis. And if we want to serve that segment we can't do it on a me-too approach."
This does not mean RIM will exit the hardware business, though it is a possibility. In fact, the company intends to ride the waves and see the launch of BlackBerry 10 through. Of course, we are just speculating here, but what it does mean is that devices like cars, computers, and even household appliances could be getting a little BlackBerry 10 love in the future. RIM is looking at different options and it's too soon to tell what they will do.
You can read the full interview at the link below. What would you like to see powered by BB10?