New iPhone 5 Nano-SIM Cradle Allegedly Leaked Online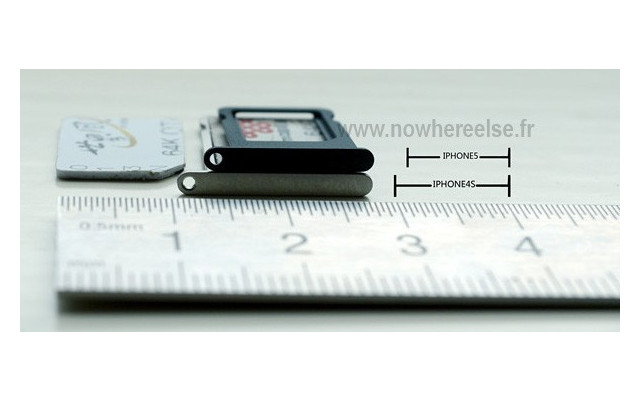 It looks like new nano-SIM cards could be in the future for international roaming SIM card users, at least if the latest leak circulating around the internet regarding Apple's upcoming iPhone 5 proves true.
French website NoWhereElse claims to have obtained photos for the upcoming iPhone 5's SIM card tray, with a size comparison to the iPhone 4S version.
Easily noticeable is the fact that the new SIM card slot is narrower. This leak is likely legitimate as it's hardly surprising considering Apple's push with the ETSI in favor of their nano-SIM as a standard over competing designs from RIM, Motorola, and Nokia.
The iPhone 5 is rumored to be unveiled on September 12th, so you won't have too long to wait to see if these rumors are true. The question is — if this leak is indeed legitimate — how long will we have to wait for the counterparts of these nano-SIMs on the various international GSM networks?