iOS 6 Scaled to New iPhone 5 Resolution With Additional Home Screen App Row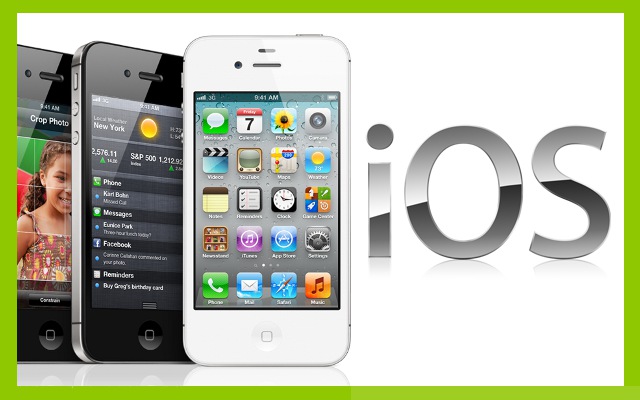 At this point, "leaks" and rumors regarding the new upcoming iPhone 5 are vastly numerous. Most of these rumors and leaks point to the new iDevice having a larger screen with a much higher display resolution. New evidence from 9to5Mac shows the most compelling and convincing possibility for truth in this than we've seen thus far.
Thanks to various "tweaks" to the iOS Simulator application included in the iOS development tools, 9to5 Mac says they were able to run the simulator at the "rumored next-generation iPhone display resolution of 640 x 1136."
The report indicates that this is the only resolution that supports scaling, and that when scaled, iOS 6 adds an extra row of app icons to the home screen: the additional row of apps did not appear at any other resolution besides 1136 x 640.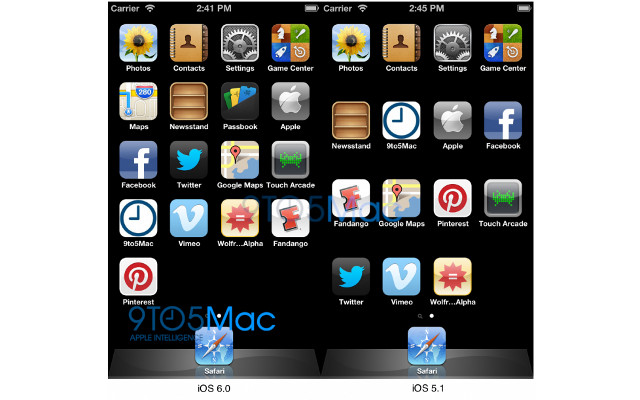 9to5Mac says that it tested the resolution in both iOS 5.1 and iOS 6 — and as you can see from the image above, the same resolution in iOS 5.1 merely stretches the four-row set of icons.
Obviously this is all still rumor at this point, so it should be taken with a grain of salt. Still, Apple will unveil the next iteration of the iPhone on September 12, 2012, when we'll finally be able to say for sure which rumors and leaks had merit.