Alleged New iPhone 5 Dock Connector Leaked on the Internet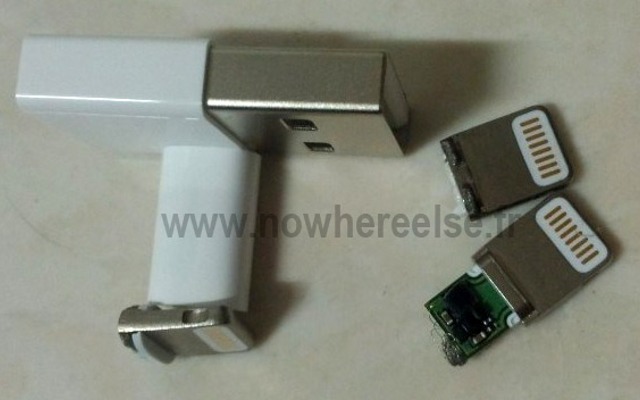 iPhone 5 leaks have been increasing over the past few weeks. The latest leak comes from French website Nowhereelse, which includes photos that seem to prove that the dock connector on the next-gen iPhone will become smaller, and also shows for the first time what the actual male portion of the connector will look like.
The new dock connector seems no smaller than the standardized microUSB connector almost every other smartphone uses. There are 8 pins in this new connector (9 if you count the metal frame, which sources say counts as its own pin).
Check out the source link for all the photos. We don't have much longer to wait for the new iPhone, which should be unveiled on September 12 with a release date on September 21.
Nowhereelse.fr (via 9to5Mac)