Truphone Unveils "Let's Connect" App at DEMO, Takes Swing At International Roaming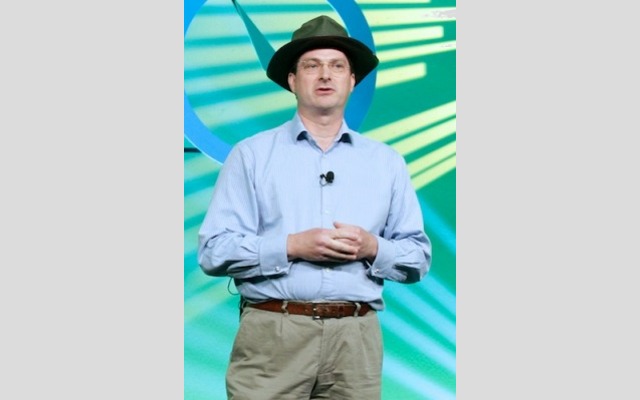 Truphone is continually innovating and finding new ways to build a truly global wireless network to simplify staying connected while traveling abroad. At the DEMO conference in Santa Clara, Truphone founder and CTO James Tagg — while sporting safari gear — showed off the company's Let's Connect app, which lets you easily find and purchase local cellular prepaid service to use on the Tru SIM. Truphone claims its rates are cheaper than manually signing up for prepaid service. It also adds the cost of the prepaid service to your normal monthly bill.
"The main problem we solve is the complexity and high cost of staying connected when you are abroad," Truphone founder and chief technology officer James Tagg said in an email, according to VentureBeat. "Mobile roaming rates for voice, SMS, and data are exorbitant – so almost all people 'turn off data' and 'forward calls to voicemail' when they go abroad – or carry multiple phones, duck into and out of Wi-Fi zones – or any other strange workarounds."
Tagg says he's been thinking about this problem since 2005. He told the audience that inspiration hit during a recent trip to Nairobi in Kenya.
"The primary thing we discovered is that roaming is hard."
The four sages judging the startups at DEMO were impressed with the utility of the product. "It was probably the cleanest value proposition and something I could see myself using," said Mark Sugarman of MHS capital. "I travel several times a year and am paranoid about massive over-charges," he said. However, Ross Fubini of Kapor Capital, warned that the telecommunication market is particularly slow to innovate.
Truphone now has offices in six countries and relationships with more than 60 carriers around the world.
Photo: VentureBeat