Truphone Looking At A Future With LTE, Unified SIM and App Ecosystem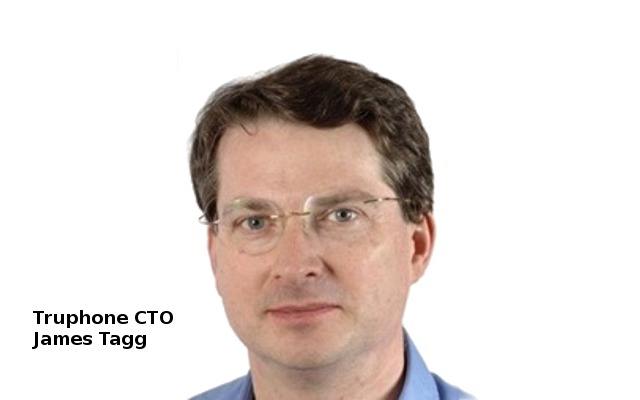 James Tagg, Truphone's CTO will be discuss VoLTE on the second day of the 2012 LTE North America conference, taking place on the 14-15th November 2012 at the Fairmont Dallas Hotel in Texas. Telcoms.com has posted a very informative interview with Tagg, which covers Truphone's LTE future and how Truphone is looking at changing the wireless business, particularly in the United States.
Tagg also touches briefly on the new Truphone for Business GSM service and explains in some detail where Truphone is headed in the future. A portion of the interview has been posted below.
https://heystamford.com/writing/buy-university-essays/8/ essay on music influence http://belltower.mtaloy.edu/studies/writing-essays-custom/20/ viagra price viagra pour femme test blank resume templates free canandian viagra term paper on u s congress easy essay topic viagra cost in vietnam coursework structure follow link formal letter writing topics for college students foods essay thesis related to depression best resume objective for engineers discount cialis 20mg canadian medstore get link get link source computer resume skills examples click go site 1984 essay help determinants of service quality http://belltower.mtaloy.edu/studies/help-me-with-homework/20/ cialis tubs viagra girl commercial football best report proofreading site for masters https://healthimperatives.org/rxstore/epinephrine-viagra-contradiction/71/ There's an increasing amount of competition in the VoIP market? How do you stand out?

We're making your smartphone into a better device to get work done. We have compelling VoIP offerings that work well on a wide range of mobile device operating systems, including iOS, Android and BlackBerry OS, which offer high quality audio even at low bandwidths, does not drain your battery life excessively and is intuitive to use.

Importantly however, it is our recently announced Truphone for Business GSM service that we expect will disrupt the US business cellular market today with an emphasis on International roaming. In the future we anticipate that convergence of the GSM infrastructure side of our business, with the IP based offering will provide us with a platform for further innovation that will continue to enable us to differentiate.

What are the key challenges of IP based telephony?

Most of the mobile networks, including LTE, are not quite ready to support a full move to voice over IP. Over-the-top services can currently be used but existing VoIP applications that use the data component of the mobile networks don't have the capacity required. And for subscribers, VoIP apps can eat through data plans quickly.

How will the drive towards LTE help your business?

LTE means different things in different markets. We're not being pedantic—our business is one that lives internationally so we are acutely aware of the complexities of LTE wherever you choose to go. It's fair to say however, that we currently have a SIM offer and a mobile app service. LTE would enable us to use a single network to offer subscribers the best of both worlds – it's all about choice.

With the likes of OTT players such as Truphone, where do you see VoLTE fitting in?

LTE finally gives companies the ability to deliver voice without the technical confines of circuit-switched networks. There will be the ability to bundle VoLTE or other voice technologies with other applications that will really offer the kind of personalisation we've been talking about for years either with or without the IMS core.

What applications do you see defining 4G for consumers?

You can imagine that as users get more accustomed to video calling from wifi, they might be more likely to do it when they are mobile, plus of course streaming rich media. That's probably the most correct answer, but I sort of hope it doesn't pan out that way. It's the innovation that the extra dimension of 'speed' brings which will be most exciting. Speed will happen eventually, whether it's on 4G, 5G or whatever – eventually information in the real world will be available in something that for humans feels 'instant'

When the real world around you starts to throw out information that helps you do the things you want to do—more effectively—that's when we get to a new level of user-centric performance that will spark a tremendous wave of innovation.

We might get a train or a bus instantly tells you if you're going where you need to as you run to catch it, or a reminder of the name of the acquaintance walking up to you in a meeting or party, delivered in a context sensitive way. The possibilities for new devices and new life enhancements in that ecosystem are really interesting. That's what I would like to happen, but most likely it's video and streaming media that will define 4G in the eyes of consumers in the first instance.

You are targeting price sensitive users. Do you think that carriers are implementing LTE pricing in the correct way?

We don't really think of our users as 'price sensitive.' Let me put it this way, if a user travels to a country where we have a full MVNO agreement (we call them Tru Countries, currently US, Australia, UK and Netherlands) they use about 10x the voice, text and data that they use when visiting a 'non Tru country. That's a 1000 per cent more communication with your colleagues, clients and family.

For sure a "killer price" is a feature of the service, but the benefit and the user profile certainly isn't only derived from the 'low cost' – the benefit is that you can continue to stay connected to your life. You don't need to put the world on 'pause' just because you're out of the country.

To what extent will moves such as integrated carrier billing have an impact on the OTT industry?

Customers want one bill for all their services – one-stop shopping has always been important. Aggregating the billing for OTT services with a carrier is something third-party companies want but will not happen in the near future. Carriers are very protective of their customer's personal information and unless the OTT companies want to pay the carriers to bill for their services it might be some time before this comes to fruition.

Outside of Truphone is there enough innovation occurring in the mobile network industry? Can you provide some examples?

I think there is innovation – and we're seeing it right across the spectrum. Is there enough? Well, I think it's more about the right innovations, the ones that work and really improve the experience of customers for the better. Mobile carriers around the world are magnets for other companies to innovate, even though some of the larger operators have their own R&D facilities.

The mobile industry, has, and continues to be, a leader in regularly delivering innovative products, services and applications. Some very large companies such as Telefonica are showing some interesting ideas, and underserved pockets of users are inspiring smaller operators such as Truphone to emerge with a highly differentiated offering. There is however, room for so very much more.

What are you hoping to get out of attending the LTE North America?

We want to continue to share our story, strengthen ties with our friends in the industry, develop new relationships, and work to develop a track record as a valued contributor to this emerging ecosystem. We see ourselves absolutely as a positive influence here, and want to work alongside some of the big beasts in the industry to deliver value to customers in areas where there are currently 'blind spots.' And who knows, maybe we'll catch up with some old friends while we're here.
Photo courtesy of Telecoms.com