KakaoTalk Messenger Hits Milestone of 10 Million Downloads in Japan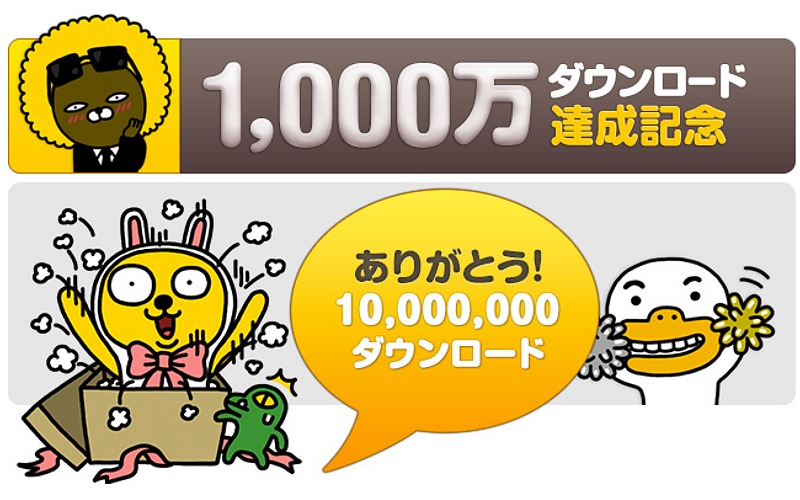 South Korea-based KakaoTalk has revealed in a blog post earlier today that its popular mobile instant messaging app has hit 10 million total downloads in Japan, a growth of 2.5 million in the region since December.
The app has over 65 million users worldwide.
KakaoTalk has been running a television advertising campaign in the region that has seen some success, and has likely influenced the app's growth in the region alongside the 50 percent stake by Yahoo! Japan.
Although mobile has been and will continue to be the primary focus of the company, the app is also being tested in beta form for PC. Like LINE for Windows 8, the PC version of KakaoTalk — due to launch in May — will have only the basic features only, with the possibility of adding the additional features in the future.
While it's clear that KakaoTalk has a long way to go before it overtakes the likes of LINE or WeChat in the region, this is nevertheless a significant milestone, and one worthy of celebration at that.