KakaoTalk Messenger Brings Various Fixes, UI Changes to Windows Phone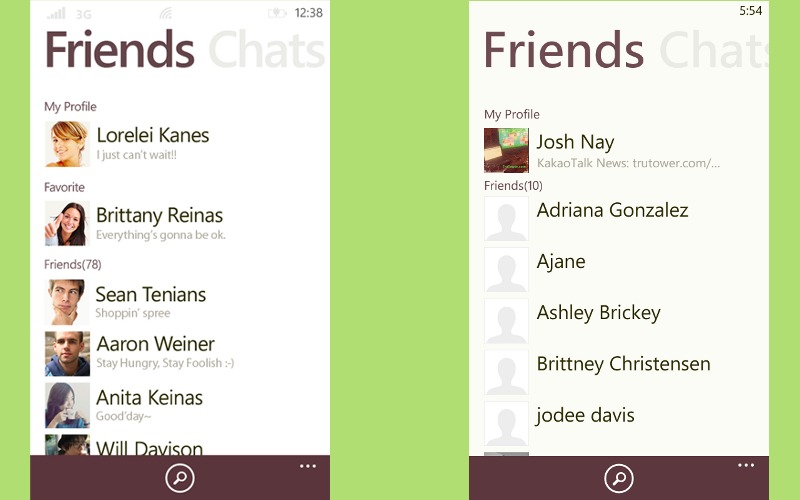 With KakaoTalk version 1.7.0, the popular messaging application out of South Korea brings some much welcomed love to the Windows Phone masses.
First and most notably, the new version keeps the downloads flowing by making available the ability to continue downloading files from where the download status left off if stopped. As you can see in the photo above, the Friends list UI has also been slightly modified. Some of the more obvious changes include the spacing between the contact's photo and name as well as some minor font changes.
Another big change (for countries outside of South Korea) makes sending messages over 3G much improved.
Finally, the update brings a wallop of bug fixes to the OS, including a lock screen bug fix, a fix for the message layout within chat rooms, and a status bar bug that hit users when they attempted to send any files.
True, the update may not include the stickers or the VoIP functionality that KakaoTalk users on Windows Phone have been wanting, but it's nevertheless an important update and is now available for download in the Windows Phone Store.