Samsung Unveils Galaxy Tab 3 Android Tablet That Makes Calls Over 3G Networks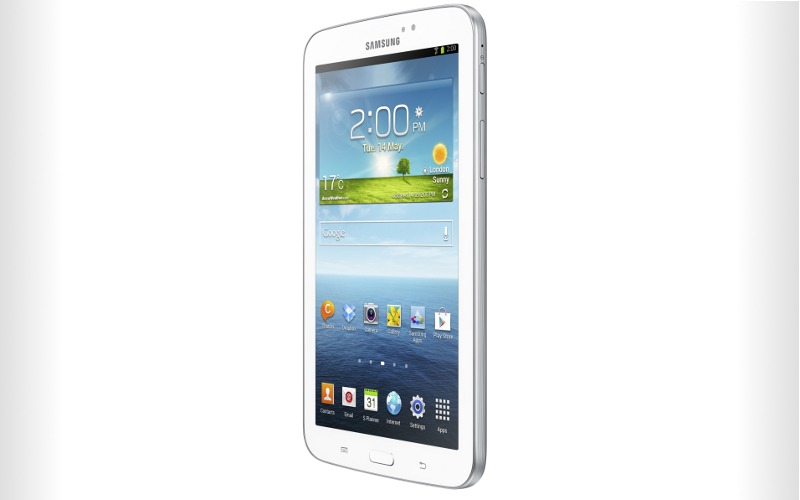 Some users like small tablets with which to make and receive phone calls as well as be more productive when away from the desk — and a mobile phone screen just won't cut it. The new seven-inch WSVGA (1024 x 600 pixel) Galaxy Tab 3, just announced by Samsung (via The Verge), may fill that void if you thought the eight-inch version was just a little bit too big.
The new Android 4.1 tablet comes packed with a dual-core 1.2GHz processor under the hood, powering a 3-megapixel back camera and 1.3-megapixel front facing camera along with a 4,000mAh battery. Samsung will be releasing two models: a Wi-Fi only model — perfect for those using VoIP and messaging apps for their day to day communication needs — and a 3G version (sorry, no 4G LTE this time) for making and receiving calls. Those on global mobile networks may find this model to be of particular interest.
With a smaller display, Samsung is hoping to market the new slab to the more budget-conscious crowd, although the company has yet to announce specific pricing for the device. Samsung did say, though, that the Wi-Fi version will launch "globally" in May, while the 3G model will follow in June.