Holler!4Kik Brings Voice Messaging to Kik Messenger Users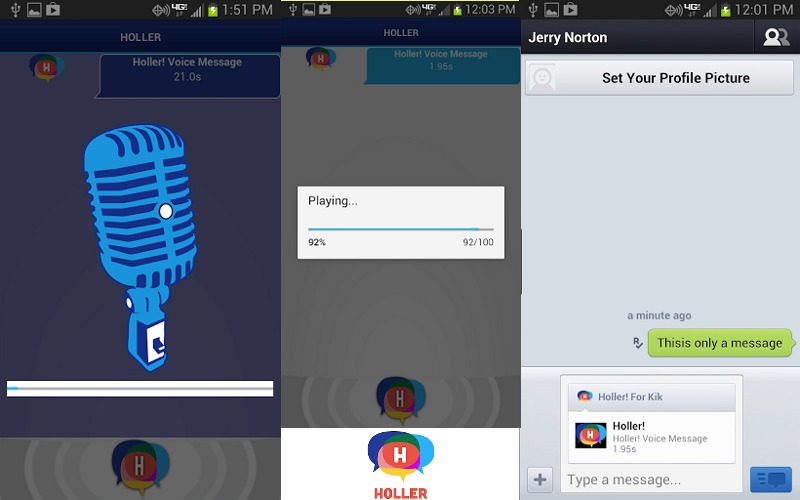 Have you ever wanted to just talk with your Kik Messenger friends without having to give them your phone number or switch to another application? A lot of people do. Recorder for Kik provided this to a lot of users but it has since gone the way of app dust — its developer publicly stated he "no longer has time to fix bugs" in the app. Enter Holler!4Kik.
Holler for Kik (written officially as Holler!4Kik) lets you record, send and listen to voice messages using Kik. It's simple enough. While in Kik, you can leave a voice message by selecting the PLUS sign in a Kik conversation and then by selecting the Holler!4Kik icon. Hold the H button at the bottom of the screen to record your message, and then release the button when you're finished. This will allow you to send your voice messages just like you send your picture attachments (or video attachments if you have the Video for Kik or similar apps).
For receiving it's even easier. Both you and the person sending the message have to have Holler installed, of course, but once this is done, when you receive a voice message, you simply tap it to open and listen to it.
Ready to try it out for yourself? You'll be able to find Holler!4Kik in the Google Play Store (iOS users will be getting the app soon). Hopefully we'll see this app make its rounds in Windows Phone as well!