Microsoft: 100 Million Windows 8 Licenses Sold, Windows Blue Update Official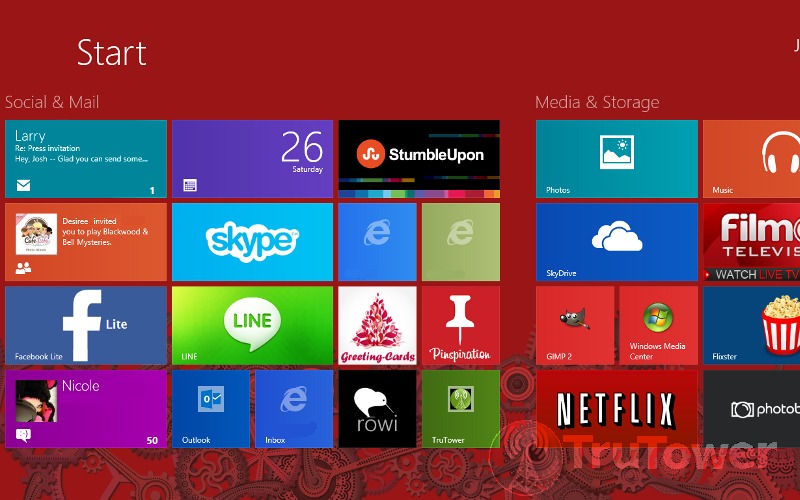 Microsoft has been pretty mum about official Windows 8 sales figures as of late, and many of us have been wondering how many of our VoIP and messaging friends are joining us on Windows 8.
While we don't have an exact number on the former — LINE and Skype are currently the only major apps available for the tablet and PC OS — we do finally have an idea of how well Microsoft's new operating system is doing.
Back in March, we reported that Windows 8/RT had reached 50,000 apps, and over 1.5 million Surface tablets had been sold. As for the Windows 8 OS itself, it had sold over 60 million licenses in January. That number has just increased to over 100 million total license sales according to Microsoft.
Microsoft posted the numbers in an interview with Microsoft CMO/CFO Tami Reller on the company blog. Reller revealed that Microsoft had "recently" sold its 100 millionth Windows 8 license since the operating system launched last October, which shows a steady and healthy growth for the new platform, even with continually dropping PC sales.
Windows Store downloads have also seen high numbers, with over 250 million downloads of both free and paid applications, up from 100 million in January.
Both of these numbers could accelerate as the year goes on, as more affordable devices powering the Windows 8 OS will be launched later this year, including notebooks, touchscreen laptops, and tablets. Microsoft's Windows Blue upgrade was also mentioned in the post; the company promises that the upgrade should arrive before the end of 2013. Here's hoping we get full Windows 8 versions of Viber, KakaoTalk, and other apps by then!