Nokia Reveals Official Lumia 925 in London, Specs in Tow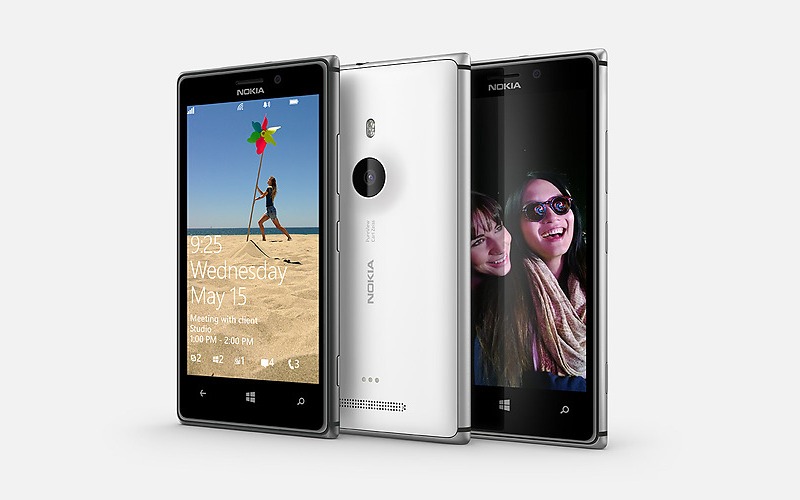 We love our unlocked devices, particularly because they allow us to use our beloved international SIM cards without having to worry about high roaming charges and the like. Additionally because they allow a lot more freedom.
The Nokia Lumia 925 (codenamed "Catwalk") was newly announced by Nokia in all its global version glory. While carrier branded versions are definitely in the works, we're particularly happy to see a global version hit the Windows Phone 8 scene as well. The global version Lumia 925 will work with any of the aforementioned international carriers, assuming of course they have a micro SIM card option.
The 8.5 mm thick device weighs about 139 grams and features a 4.5 inch WXGA (1280 x 768) 334 ppi display. Some of the display highlights include PureMotion HD+, ClearBlack, Brightness control, Orientation sensor, High brightness mode, Sunlight readability enhancements, and a 60 Hz refresh rate, covered with Corning® Gorilla® Glass 2. The display also has an aspect ratio of 15:9.
The Nokia Lumia 925 introduces metal for the first time to the Nokia Lumia range, bringing appeal and unique benefits like increased robustness. The polycarbonate back comes in white, grey or black. A wireless charging cover can be clipped onto the back of the phone to take advantage of Nokia's extensive wireless charging accessories and ecosystem. Covers, sold separately, come in white, black, yellow, and red.
The Lumia 925 is not without a shortage of sensors, containting an ambient light sensor, accelerometer, gyroscope, proximity sensor, and a magnetometer. USB 2.0, Bluetooth 3.0, and Wi-Fi profiles aplenty (802.11 a/b/g/n) are also crammed into the device, as are NFC capabilities.
Naturally, the device runs on virtually any GSM network worldwide on the GSM 1800MHz, 850 MHz, 900MHz, and 1900MHz frequencies as well as the 900MHz, 2100MHz, 1900MHz, and 850MHz WCDMA frequencies. Those who purchase and use the device can look forward to maximum data speeds of 100 Mbps down and 50 Mbps upload on LTE, though global roaming on LTE has yet to be enabled for international carriers.
All of this is powered by a 2000 mAh battery — which should get you up to 18.3 hours of talk time — and run by a 1.5 GHz dual-core Qualcomm Snapdragon™ S4 processor. Finally, the device has 1 GB RAM with 16GB memory, which is slightly increased thanks to SkyDrive compatibility.
The device is priced at €469 and will go on sale globally starting in June.
All in all, the Nokia Lumia 925 looks to be a powerful, efficient, and gorgeous device and the fact that it runs Windows Phone 8 makes it even more so. We're definitely looking forward to spending some quality time with it.