Toggle Mobile Launching Enhanced SIM Card, United States Numbers Coming Soon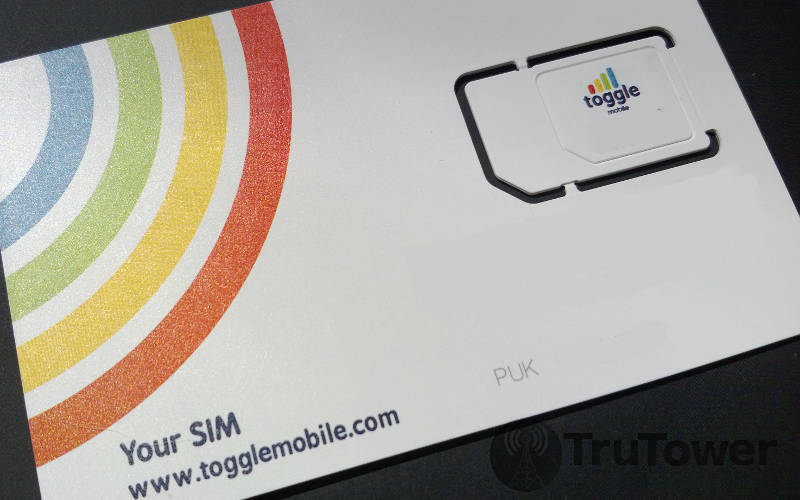 Toggle Mobile revealed to us in May of its intent to launch in the U.S. this summer, and it looks as if the company will keep its promise. We have just received one of the brand new SIM cards (shown above) to beta test.
The new Toggle SIM comes with seven countries burned in while the old SIM only had the UK
The new SIM card is very much like the old SIM with one major difference: it comes with 7 countries burned into it — Belgium, the United States, France, Spain, Switzerland, Australia, and Germany — along with the UK. Users can also choose an optional country among the remaining Toggle countries in which to use the service, and are also able to roam in additional countries. By comparison, the old SIM only came with the UK burned and required users to register online before traveling in order to take advantage of local rates.
Toggle is also in the process of simplifying the "whole Customer Journey and Experience" which encompasses the service as well as an upcoming website revamp planned for September. Keep in mind, however, that due to the nature of the unannounced time frames, it's possible the information contained within this article can change at anytime.
Toggle will be releasing US numbers within "a couple of weeks"
Finally, Toggle also revealed to us that Toggle Mobile numbers in the US would be available within "a couple weeks" but did not have a particular launch date. For now, we will be testing the new SIM without a local US number. As soon as we find out anything more, we'll be sure to post it here on TruTower on our official Toggle Mobile page. Stay tuned!