Google Unveils Android 4.3, Announces 50 Billion Google Play App Downloads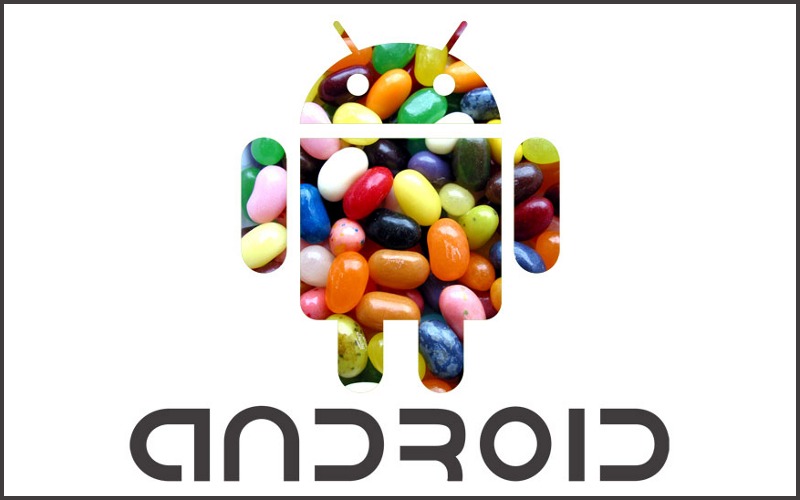 It seems like only yesterday that we were going rabid over the improved Android version 4.2, which kept the same "Jelly Bean" codename as its predecessor while making some notable improvements.
Only a few hours ago, Google announced Android 4.3, which builds upon 4.2 in a few big ways. First things first, though. Google announced that their Play Store has surpassed over 50 billion total app downloads, along with increased revenues that increased 2.5 times per user. In addition, the Play Store has now reached over 1 million total apps, definitely a milestone worth celebrating (even if a sizable amount of them are repeats of one another or not of the highest quality). All in all, it's been a pretty great year for the Android ecosystem.
The biggest news, though, was the official unveiling of Android 4.3, which, as mentioned, makes quite a few notable additions to the OS, including:
OpenGL ES 3.0 — Game developers can now take advantage of OpenGL ES 3.0 and EGL extensions as standard features of Android, with access from either framework or native APIs.
Bluetooth Smart — Now your apps can communicate with the many types of low-power Bluetooth Smart devices and sensors available today, to provide new features for fitness, medical, location, proximity, and more.
Restricted profiles — Tablet owners can create restricted profiles to limit access to apps, for family, friends, kiosks, and more. Your app can offer various types of restrictions to let tablet owners control its capabilities in each profile.
New media capabilities — A modular DRM framework enables media application developers to more easily integrate DRM into their own streaming protocols such as MPEG DASH. Apps can also access a built-in VP8 encoder from framework or native APIs for high-quality video capture.
Notification access — Your apps can now access and interact with the stream of status bar notifications as they are posted. You can display them in any way you want, including routing them to nearby Bluetooth devices, and you can update and dismiss notifications as needed.
Improved profiling tools — New tags in the Systrace tool and on-screen GPU profiling give you new ways to build great performance into your app.
Needless to say, it will be great to be able to try our favorite calling applications on Bluetooth Smart devices.
Finally, Google also announced a "new" Nexus 7 model that will be available beginning July 30. The new model boasts a 1.5GHz Snapdragon S4 Pro processor, 2GB as Dual-band Wi-Fi, Bluetooth 4.0 and a 1920×1200 pixel display. Best of all, the Nexus 7 will work on many GSM-compatible networks, so get those global roaming SIM cards ready. That is, as long as you're ready to plunk down $229 for the 16GB Wi-Fi model, $269 for the 32GB Wi-Fi model and $349 for the 32GB LTE model.