Globe Telecom Offering All Messaging Services Free With Its "Core" Pricing Bundle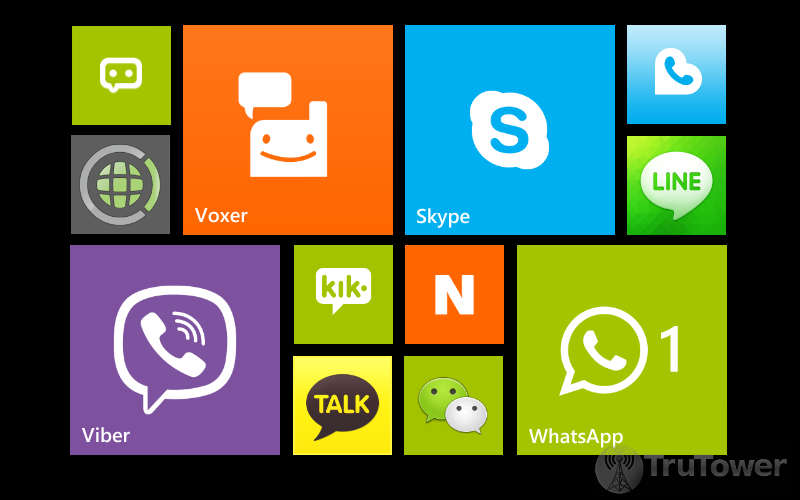 Globe Telecom has officially become the first telecom company in the world to offer all major all major instant messaging and chat applications for free as part of its "core" price plan.
This prepaid plan, dubbed the Globe Prepaid GoUNLI30 plan, will be valid for exactly 1 day and will run about 30 pesos (70 cents USD). GoUNLI30 will allow users who subscribe to its unlimited call and text service to take advantage of free use of Viber, KakaoTalk, and other major messaging apps so long as they have over 650 total users. No Wi-Fi is required.
For all of you hardcore messagers out there, Globe is also launching a mobile internet promo just for you. If you would prefer to stick to messaging apps and don't care to utilize calling and texting, Globe's UNLICHAT25 plan will let you do just that, and will allow you to take advantage of your favorite messaging apps for 25 pesos or 60 US cents per day. Again, no Wi-Fi is needed.
Both of these plans effectively allow users to stay in contact with over a billion users around the world (if you happen to use all of the messaging apps that is).
"Globe is at the forefront of innovation once again as the first telco in the world to bundle our unlimited call and text service with free access to the world's major messaging applications. With our modernized network, we now have the capability to do first-to-market offers like these that give our subscribers access to bandwidth-heavy services such as data and apps, making their mobile experience better than ever before. True to our promise of enjoying Globe your way, we allow our customers to communicate via OTT players for free their own way," said Peter Bithos, Senior Advisor for Consumer Business at Globe. "Our customers are social, technology-savvy users, who constantly look for new ways to connect with their contacts and friend circles — here and overseas. It is our job to allow them to do so at a reasonable price."

"With GoUNLI30 and UNLICHAT25, subscribers can enjoy the biggest wonderful digital world and a richer messaging, calling, and sharing experience with the different features and functionalities of the chat applications — anytime, anywhere. Connect with your friends and contacts from all over the world minus the hassle of looking for a Wi-Fi spot or worries of additional data charges. Only Globe lets you liven up your conversations, deepen your connections, and widen your reach by giving you more ways to stay connected with all your friends, no matter where they are."
To register, Globe subscribers can text GOUNLI30 and UNLICHAT25 to 8888, or call *143# for free.
It's great to see a carrier who's ready and willing to evolve with the changing market rather than fight tooth and nail against calling and messaging apps at the expense of their customers. Hopefully this is a sign of good things to come in the very near future.