Apple Announces iPhone Event on September 10 "Should Brighten Everyone's Day"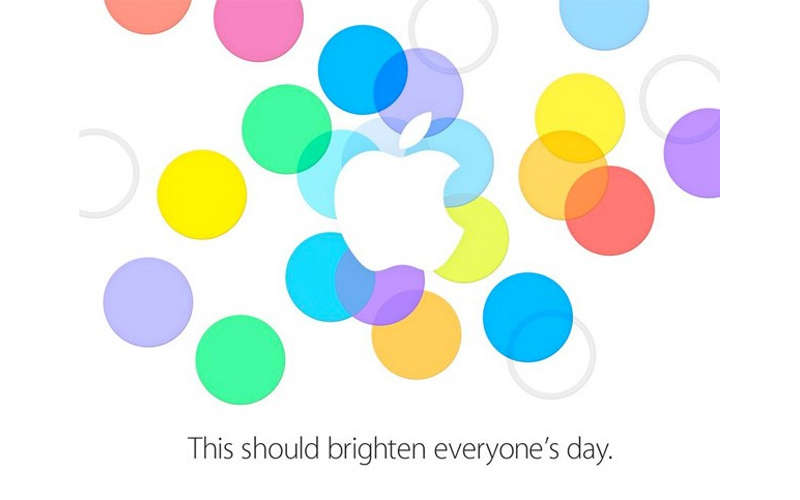 This isn't exactly surprising giving what we already know, but Apple has sent out media invitations for a September 10th event, which is where the next-gen iPhone 5S announcement is said to take place, and where the Windows Phone-inspired iOS 7 is set to be unveiled. The invite itself is even dressed for the occasion with the new and brighter iOS 7 colors.
The iPhone 5S is expected to introduce an improved camera, faster processor, new colors and a possible fingerprint sensor.
We might see more than one next-gen iPhone announcement. In addition to the aforementioned iPhone 5S, a lower-cost version made for emerging markets, known as the iPhone 5C, could also make an appearance. Currently, Android and Windows Phone are the dominant platforms in these markets, so it does make sense for Apple to want to move in for a piece of the action.
We might even see a brand new iPad unveil.
Regardless, we'll be covering the major highlights of the event between Skype video conversations with our pets and Kik Messenger chats with our crazy cousins across the pond. Stay tuned.