T-Mobile Unveils New International Roaming Plans to Change the Game for US Travelers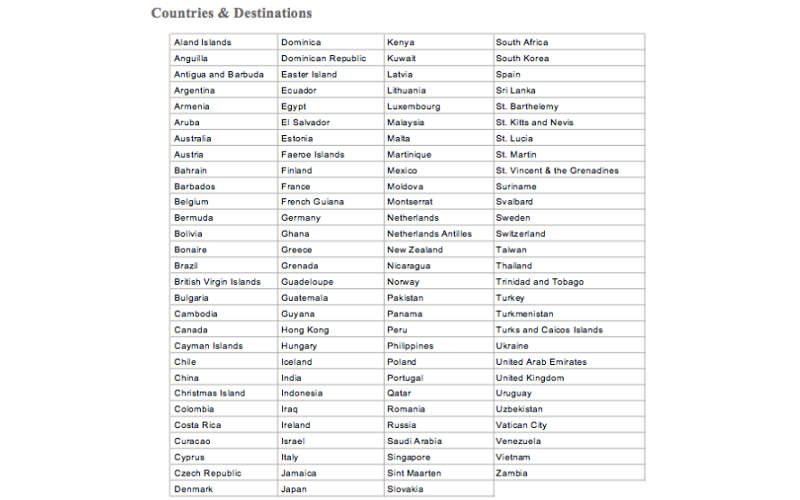 We love our international carriers, but every now and then, a national network does something that really deserves a second glance, which is exactly what T-Mobile US has done with its newly announced Simple Global international roaming plans.
We'll likely look into doing a comparison article down the road, but suffice it to say, T-Mobile is really giving international carriers that cater to the 55 million yearly US-based roamers a run for their money here. The national carrier is "delivering unlimited global data at no extra charge in 100+ countries" in the latest phase of its campaign to be the country's "Un-carrier."
"The cost of staying connected across borders is completely crazy," said John Legere, president and CEO of T-Mobile US, Inc. "Today's phones are designed to work around the world, but we're forced to pay insanely inflated international connectivity fees to actually use them. You can't leave the country without coming home to bill-shock. So we're making the world your network – at no extra cost."
TruTower readers in particular are very familiar with the term "bill shock" which can result in bills like this. It's such a big problem, in fact, that 40 percent of customers completely turn off their data roaming while an additional 20 percent would if they knew how. Bill shock is never a good thing to experience for the international roamer.
"It doesn't have to be this way," said Legere. "The truth is that the industry's been charging huge fees for data roaming. But what's most surprising is that no one's called them out – until now."
Which is where Simple Global comes in. Starting October 31, subscribers to T-Mobile US's Simple Choice individual and business customers automatically get unlimited data and texting in more than 100 Simple Global countries worldwide — listed above via TmoNews — and will only pay a global flat rate of 20 cents per minute for voice calls when roaming in the same countries.
Simple Global isn't the only move the company is making to fight international roaming costs. The company also announced a $10 per month feature called Stateside International Talk & Text which allows calls at no more than 20 cents per minute to any Simple Global country (including mobile-to-mobile). Calls to landlines in over 70 of these countries are unlimited and included at no extra cost. Unlimited texting is also included to all countries.
And if all that isn't enough for you to digest, T-Mobile even got international superstar Shakira in on the act with a multi-year partnership that includes collaborative performances and promotions, the creation of unique content, fan engagement, and exclusive access to new music.
No doubt this creates a great option for travelers in the US to save big on international roaming. Will it be enough to deter international carriers? And if so, how will global carriers react? It definitely has us hoping that the competition heats up enough to keep our roaming costs dropping all across the world at the rate they're dropping in Europe. What do you think?