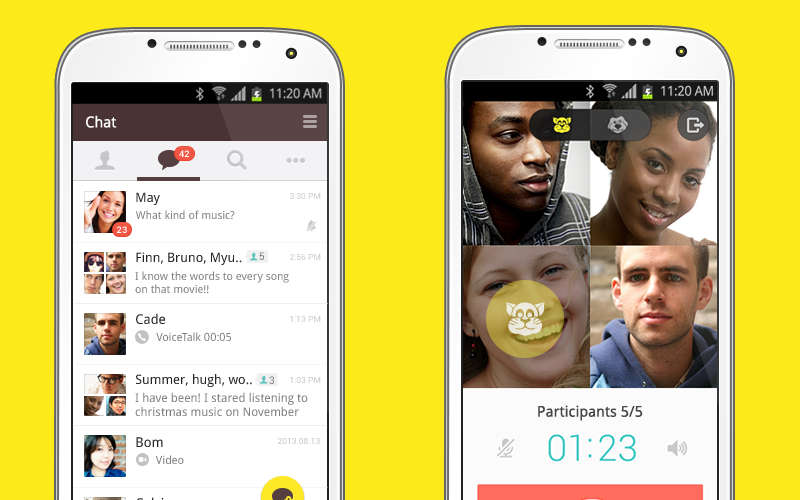 If you're enjoying your KakaoTalk group conversations, event scheduling, and animated emoji and stickers, you and 130 million other Kakao users might also be enjoying a news content service on the application as well in the near future.
This news was reported earlier this week by the Korea Herald as Kakao battles it out against Tango and LINE as they all continue to evolve their messaging services into full-fledged content platforms.
Messaging apps continue to evolve their services into content delivery platforms
Even without the additional content of its competitors, WhatsApp has amassed over 400 million active users while WeChat / Weixin currently has 270 million monthly active users and LINE has 300 million "registered" users.
Games are a big differentiator for a lot of applications, which have been pushing to offer localized content in a lot of areas. Viber is another app that is looking to offer localized content.
By adding news to its arsenal, KakaoTalk will further expand its services to continually transform the idea of messaging apps across smartphones, tablets, and PCs to something else entirely. Where exactly that will lead is not known, but it will nevertheless be interesting to find out.