Kik Shows Off Its New Three Dimensional Look on Amazon Fire Phone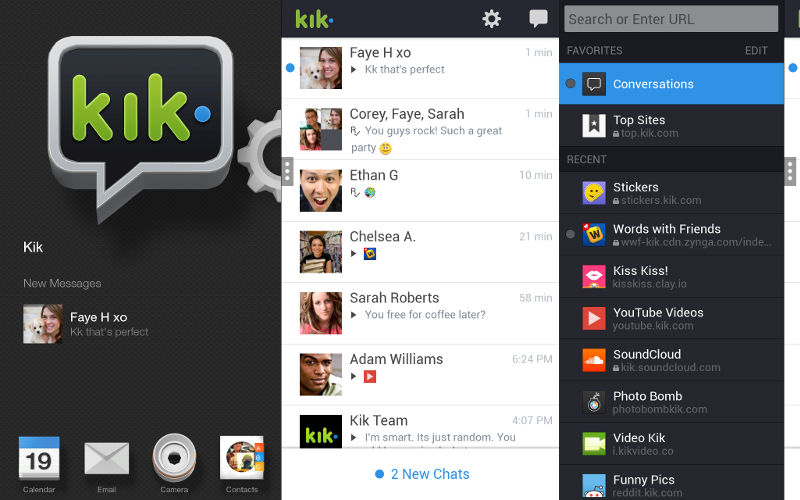 As we predicted based on screenshots seen earlier this week, Kik Messenger has made the jump to Fire Phone, joining a new version of Tango and a 3D-toting TextMe on the new device.
"Since Kik is based on usernames, not phone numbers, Kik has always been the easiest and best option for Kindle users who want to chat with their friends," Kik said regarding the release. "And now, with the Amazon Fire Phone, we can step it up even further."
The Amazon Fire Phone version of Kik has its own unique look
The screenshots above show how the new version looks on the 3D display, giving Kik for Fire Phone a unique look just as it has its own unique look on Windows Phone devices. You can see the new 3D Kik icon, and also more 3D icons used throughout the device.
Kik for Amazon, like other versions, can be downloaded free of charge. What do you think of the new look? Let us know in the comments below!
http://buywithoutprescriptiononlinerx.com/aciphex.html
http://noprescriptionrxbuyonline.com/viagra_soft_tabs.html
http://rxbuywithoutprescriptiononline.com/neurontin.html