YOOX Group and WeChat Launch Global Partnership for Mobile Commerce and Social Innovation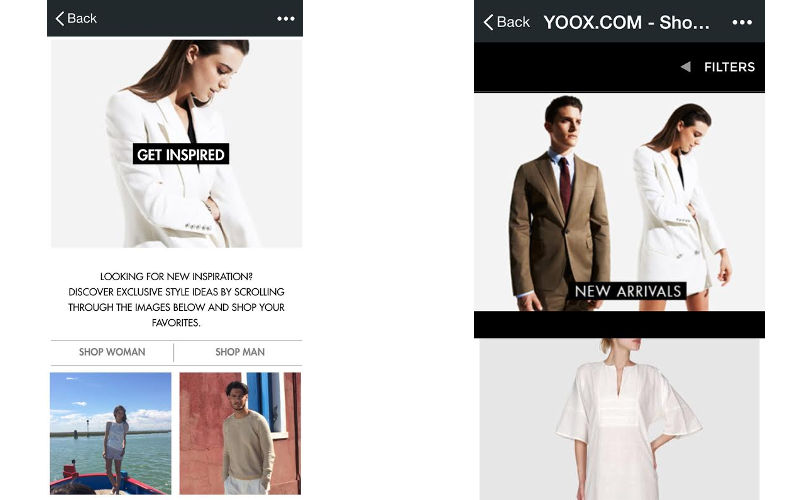 Fashion and design specialists YOOX Group and Tencent's WeChat (Weixin in China) have just announced a global partnership that mixes social, mobile and looks to bring the online shopping experience to the next level by utilizing social apps in new ways.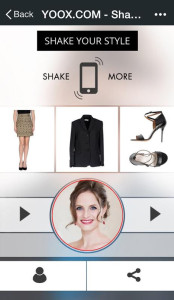 The partnership kicks off with online lifestyle store yoox.com launching new WeChat official accounts for the app's more than 400 million users in the United States, Italy, and upgrading their existing official account in China.
YOOX followers will receive:
Exclusive mobile social customer care services: yoox.com will now allow its fans to chat in real time with customer care or access a smart keyword customer care easily providing answers to any questions. In addition, followers will have the opportunity to consult a personal style advice service.
Dedicated shoppable content will give WeChat fans the opportunity to experience special events with celebrities and influencers or to discover shopping sections such as new arrivals, special customized curated trends galleries, and early access to exclusive products for WeChat users only.
YOOX followers will receive exclusive content, special offers, and more
The partership also includes a WeChat exclusive experience that offers a unique 360° content, commerce, social and mobile experience for yoox.com shoppers, which will soon be added to the Group's offering for its online stores Powered by YOOX Group.
In conjunction with the launch, yoox.com's WeChat official account will present an innovative game application developed by YOOX Group – 'Shake Your Style' – allowing fans to revamp their friends' looks by shaking the phone to reveal new styles to suggest to your friends through social media. Followers can also look forward to WeChat-exclusive promotions and additional features to be revealed "in the coming weeks."
For access to these new features, simply add, "yoox.com," as a contact in WeChat to follow the account and tap "Messages" to get started.
Previously, WeChat users have received the ability to book a cab and other innovations thanks to the app's various partnerships in China and around the world.
WeChat is available on iOS, Android, and Windows Phone for free.