Voxer Business Partners With Viceroy Hotel to Enhance Customer Service With Push-to-Talk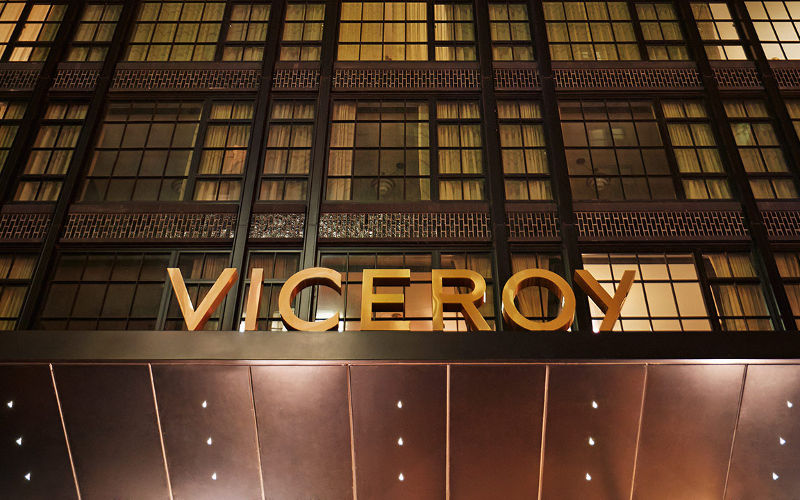 It's helped roto-rooter technicians working out in the field and boardroom events to improve conference communication, and now Voxer is looking enhance quite possibly the most important aspect of any business: customer service.
To that end, Voxer has announced that the New York branch of Viceroy Hotel and Resorts has chosen Voxer Business to keep employees in contact with each other across the property via Wi-Fi-enabled iPod Touch devices, which directly assists these workers in delivering a better experience to customers.
"As a luxury hotel, our primary goal is to provide the highest quality of service, so it's vital that staff members across departments can communicate in real-time to efficiently serve our guests," said Chris Lennon, director of housekeeping, Viceroy New York. "While we wanted instantaneous voice communications for our staff, carrying radios or two-way radios with blaring messages would be disruptive to guests, and staff could easily miss requests. Voxer Business enables us to discreetly contact our staff on their mobile devices, and with both live and recorded messages, no one misses a beat."
"We are pleased to see the growing adoption of Voxer Business in the hospitality industry"
"We are pleased to see the growing adoption of Voxer Business in the hospitality industry because efficient communication is so important for fast response times and team collaboration," said Irv Remedios, president, Voxer. "Viceroy New York is known for providing guests with top-notch customer service, and with Voxer Business streamlining its communications without the costs and hassle of extra equipment, Viceroy can provide its staff with the efficient, reliable communications they need to provide the highest quality service for its guests."
Voxer Business queues all text and multimedia messages, so messages are delivered or sent when the user has a usable connection. With remote access to all the staff, managers no longer need to run up and down floors, tracking down attendants, exponentially increasing productivity.
Another benefit of the application is that it can be used discreetly, without disturbing customers, since messages are recorded and stored. Of course, this is on top of the app's data retention and encryption policies, which are quite popular among business who wish to keep their communications secure and private.
While Viceroy employees are using iPod Touch, the hotel is able to allow other devices to be used in the future, since Voxer Business works across iOS, Android, and Windows Phone, in addition to its web edition.
The company also has a consumer edition available for all three platforms. Both this version and Voxer Business can be downloaded using these QR codes. You can also sign up for a free 30-day trial of Voxer Business at http://www.voxer.com/plans-and-pricing/.
image courtesy of Viceroy Hotels New York