Chaatz Adds Connects Feature to Android, iOS Apps, Hopes to Connect Individuals from Around the World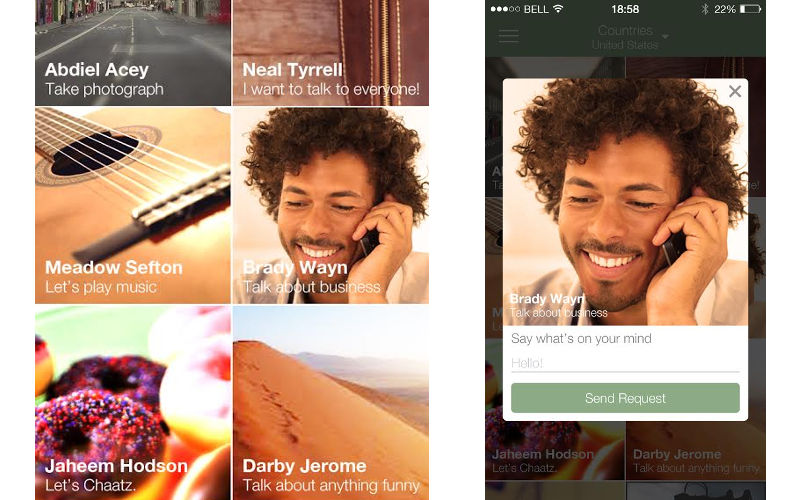 Chaatz is a social messaging platform that allows you to create, organize and manage multiple profiles and phone numbers for business, personal and private communications on a single device, and now it's back under the radar with a brand new feature.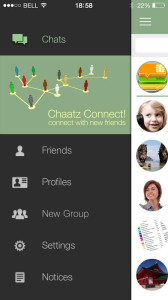 Called Chaatz Connect, the new feature adds a "social layer" to Chaatz messaging, which connects you through the app based on your location. Chaatz Connect makes Chaatz both social and local and launched today with users in 60 countries, thus far.
"We are extremely excited to introduce a new an easier way for people to connect with others from around the world," said Richard Cheung, Founder and CEO of Chaatz. "Chaatz Connect promotes openness and connectivity between individuals. It breaks down social barriers and allows people to meet and interact with others from various walks of life, in a secure and controlled environment."
Created by former Facebook mobile app developers with an initial launch on iOS way back in February, Chaatz says its mission is to "enable anyone with a mobile device to share messages regardless of where they are in the world." A seemingly simple mission, to be sure, and one that's made more difficult without a Windows Phone version available.
Chaatz lets you add your personal and business phone numbers on one app
Still, the fact that Chaatz lets you add your personal and business phone numbers on one app and manage them all in one place, the application could hold a wide range of appeal to those on Apple and Android devices. When using the app, users' telephone numbers are kept hidden behind a Chaatz alias number until they wish to reveal that information to the individual they are chatting with.
Chaatz Connect wasn't the only feature that was added to the platform today. The new update now allows you to add emoticons and emojis to your chats, and also brings in some customizable wallpapers as well.
Another notable addition is the ability for you to see when others are typing a la Kik Messenger, add filters to photos and auto-save any photo directly from the Chaatz app.
Chaatz is available free of charge and can be downloaded via Google Play and iTunes.