WorldSIM Adds WiFi Device to Its International Roaming Arsenal for Travelers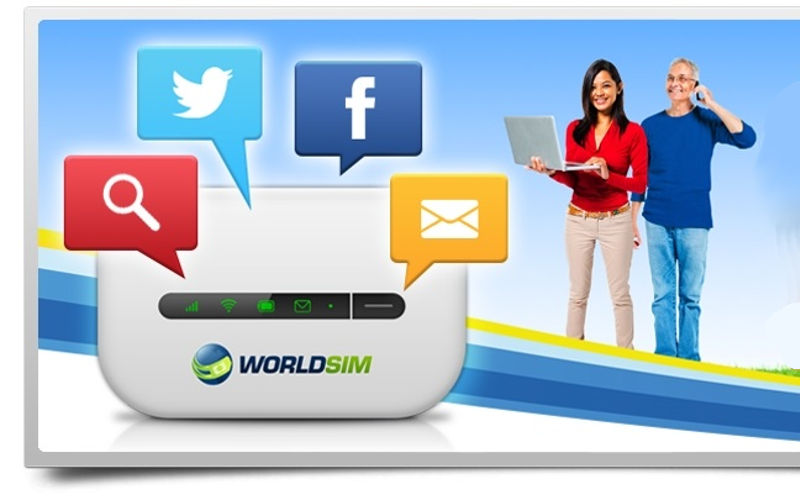 When it comes to beating bill shock, we're intimately familiar with all of the options. There's leaving your phone home, of course, but that cuts you off from all of your friends and family, and is often not an option for businesspeople anyway.You can also subscribe to often expensive national carriers' global roaming plans, but that ends up only fixing a small portion of the problem, with bills still often reaching into the thousands.
This is where global roaming services such as WorldSIM come in. WorldSIM has just announced the addition of a WiFi device to their list of money saving travel accessories.
Dubbed the WorldSIM Pocket WiFi, the device can support up to 10 devices within a 10 meter radius and allows you to connect everything from laptops, tablets and smartphones to gaming consoles "practically anywhere" in the world you are (over 135 countries) while also reducing your roaming rates "as much as 85%" according to the company. This should also prove handy for using your favorite calling and messaging apps during the trip.
"Travellers are now no longer reliant on finding WiFi"
"Travellers are now no longer reliant on finding WiFi that gives decent speeds as our Pocket WiFi can be taken anywhere," said WorldSIM CEO, Arif Reza. "Business travellers can remain productive while on the move at the same time as reducing business costs. Families can also benefit as the SIM inside the Pocket WiFi is prepaid, so kids aren't able to rack up huge roaming bills."
The Pocket WiFi can potentially save you a boatload the next time you go on holiday, and WorldSIM is celebrating that with a contest to win one of 3 pocket WiFi devices, which you can enter via WorldSIM's Facebook page.