KakaoTalk Launches Yellow ID Service, Allowing Small Business Owners to Communicate With Followers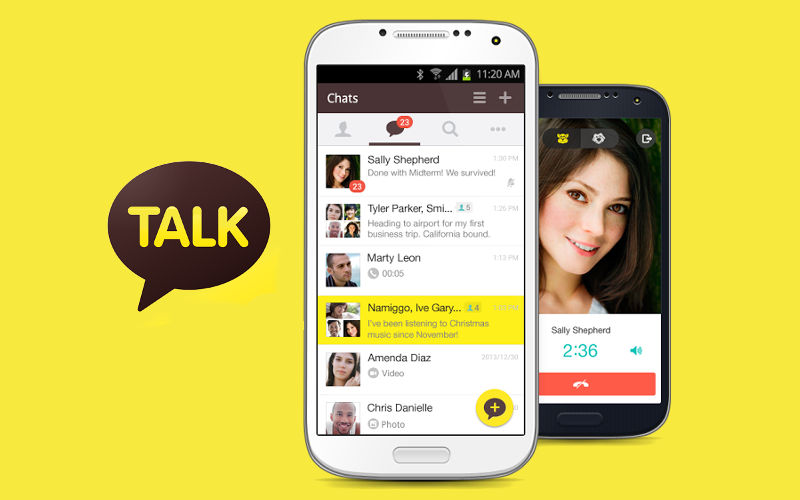 A new service on KakaoTalk should allow small businesses to communicate with their customers more easily.
Similar to LINE and WeChat Official Accounts and Tango and BBM's Channels, and even Kakao's existing "Plus Friend" accounts, the service — dubbed "Yellow ID" — gives users a second KakaoTalk ID for business purposes, previously only allowing one ID per phone number.
Yellow ID differs from "Plus Friend" in that it allows account holders to chat one on one with individual users. In addition, Plus Friend is generally used by brands for sales purposes, and commission is paid to Kakao.
"Yellow ID is for small enterprises such as restaurants and medical clinics"
"Yellow ID is for small enterprises such as restaurants and medical clinics, and the service is free of charge," said Elin Lee, a communications official from Kakao. "The service can be used with the existing Kakao platform, and users can simply make a second account for their business."
Kakao said there will be limited restrictions on Yellow ID to prevent unlawful business activities, but otherwise "anyone can make a Yellow ID with a valid e-mail address." according to Lee.
Unsurprisingly, Yellow ID users can only send messages to consumers who subscribe to the account. This allows Kakao to curb spam messages from businesses.
Yellow ID should provide a great way for businesses in the region to keep in touch with the 37 million users in the country. It's unclear if Yellow ID will be a South Korea only affair permanently or if it will later expand to other markets, but we've contacted Kakao to see if we could obtain a confirmation either way.
KakaoTalk can be downloaded on most major platforms free of charge.