New Halloween Themed Kakao Friends Stickers Hit KakaoTalk Messaging App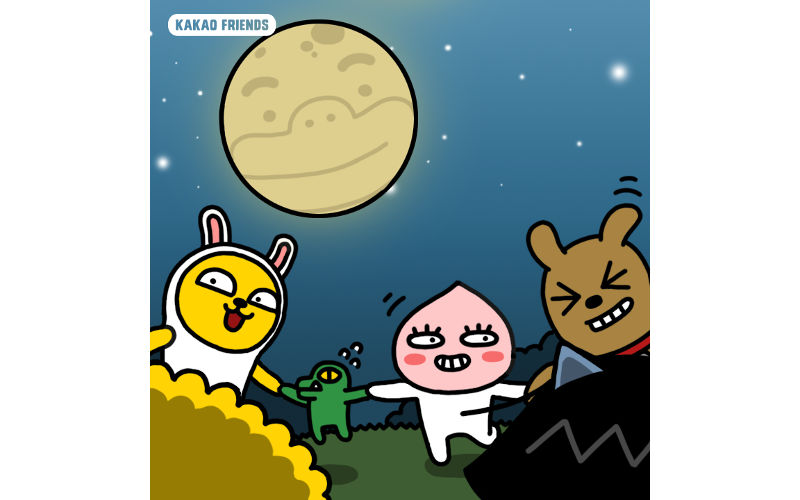 Halloween is in the air, and to celebrate the coming of the ghoulish holiday creeping up at the end of the month, KakaoTalk is launching a new sticker that features KakaoTalk characters gathered in front of a full moon (which incidentally features a familiar KakaoFriend on its face).
Stickers have not only become a great way for people to communicate alongside or instead of word-based chat, but they've also largely replaced the coveted emoticons that we've all known and loved for over a decade of messaging via instant messaging applications like Windows Live Messenger (which is now a part of Microsoft's Skype) and others.
KakaoTalk stickers feature original characters that have slowly started to adopt local traditions and holidays as Kakao looks to expand across the world to stay competitive with fellow Asian chat apps LINE and WeChat as well as a growing number of others.
You can get the new KakaoTalk Halloween sticker via the latest version of KakaoTalk for iOS and Android.