Skype Qik Now Available for Your Smartphone, Lets You Swap Video Messages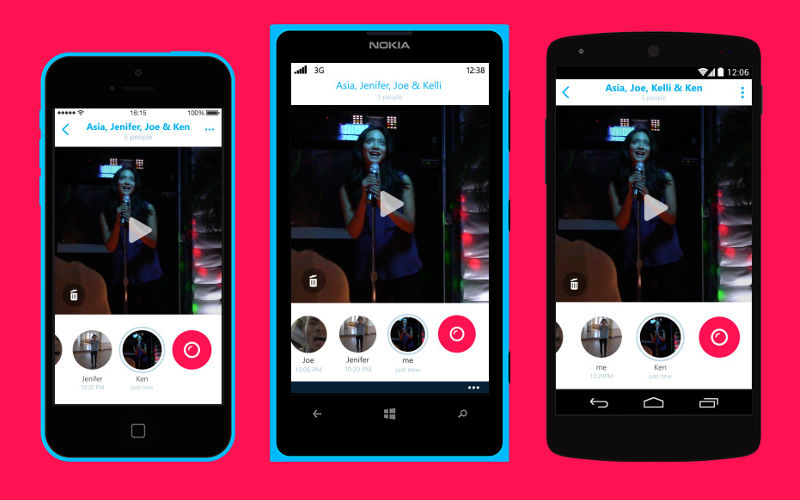 Skype has just launched a new video messaging app that's meant to function alongside the company's VoIP product. The new app, Skype Qik lets you do more than send only text or photos. It also lets you send full video.
Here are some of the features you can look forward to seeing on the new app, which is available on Android, iOS, and Windows Phone:
Create groups in a flash: grab a bunch of friends from your phone's address book and start a private chat.
Erase your message and it disappears from the conversation.
Keep it fresh—messages are automatically erased from Qik after two weeks.
Start a conversation any time—no login, usernames, or passwords needed.
The new app is the result of Skype's purchase of Qik in a few years ago.
"It's easy to swap video messages with groups of friends and show everyone what's happening down at the pub, catch up on the latest gossip, or make everyone jealous with your thrift shopping finds," Skype team said about the service on its blog. "But don't worry, your silly videos won't live on for all eternity and come back to haunt you. Each video lasts exactly 2 weeks. And if you send a message by mistake, or don't like the video, don't panic! You can erase any video you've sent from the chat, whether it's been watched it or not. If you don't want to receive messages from someone, you have the ability to block contacts on Android and Windows Phone. This feature will be available on iPhone in the coming months."
You can download Skype Qik on Android, iPhone, and Windows Phone. What do you think of the newest Skype app?