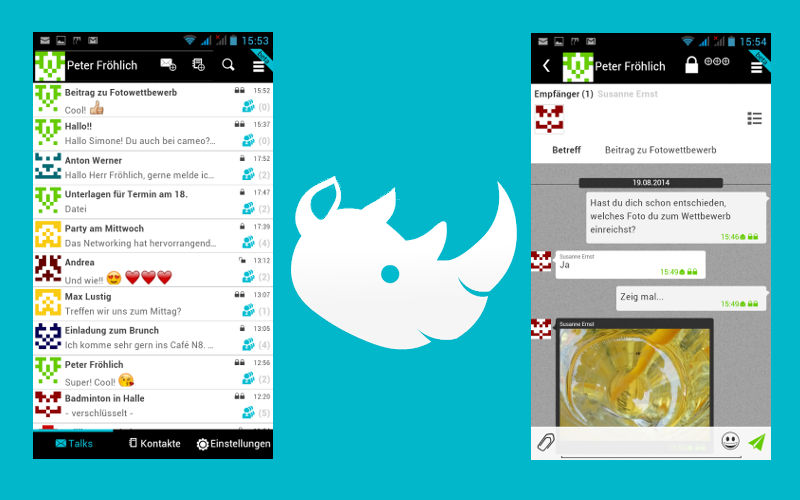 get link cameoNet is a new secure messaging service for iOS and Android, and coming soon for Windows Phone, that provides complete end-to-end encryption and integrated functionalities for mail and messenger apps.
http://ev-kirche-ergste.de/?debilews=partnersuche-zeit&ad1=46 The open source app was founded in 2013, made in Germany, and is run by a team of 10 people. cameoNet takes the particular needs of private and professional users into account simultaneously, so anyone can use the application to keep their messages private and secure. You can even use the messaging service anonymously.
opções binárias o que e "anyone can join us and reach all of his or her contacts"
enter site "To underline the quality of cameoNet we are Made in Germany as well as Open Source. We are present on all devices; anyone can join us and reach all of his or her contacts, even the anonymous usage is possible. Everyone is invited to compare ourselves against prominent competitors like WhatsApp, Threema and Telegram."
http://killjoytattoo.com/?kremeni=single-miltenberg&6e0=8f For private users cameoNet is now available for free as a web solution under www.cameonet.de/m (German) or cameonet.com (English), or as mobile app at Google Play. The release of the app on iOS devices is imminent, and cameoNet will also be coming to Windows Phone as early as November.