Voxer Appliance Brings Secure, Real-time Voice, Instant Messaging Deployments to Government Organizations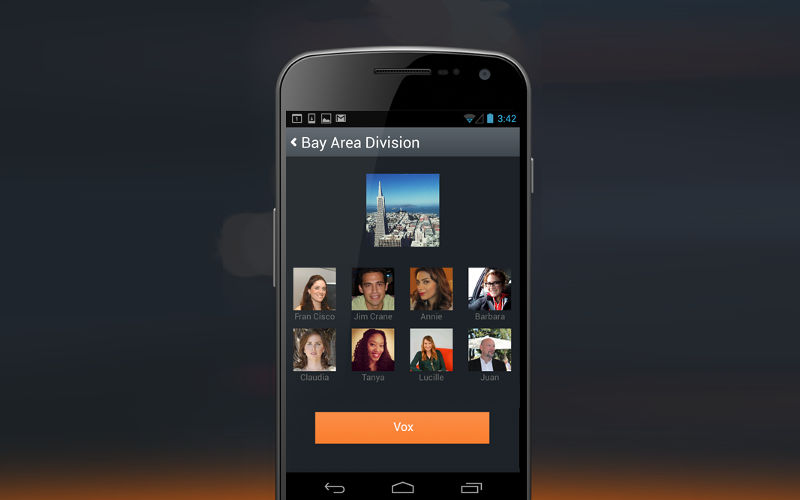 Voxer has long had a strategy surrounding business, but recently, it has started to lean toward government organizations. Its first foray into the government sector came with recent innovations at NASA in which astronauts were testing Voxer in a submerged environment, which indicates that the walkie-talkie app could eventually be used on Mars or beyond.
Today, Voxer has launched Voxer Appliance, which is designed to enable government organizations to deploy the Voxer service over their own networks.
Irv Remedios, President of Voxer, told TruTower in an interview that the service "can be configured to provide government organizations the ability to create their own network with their own internal devices."
"Voxer's innovative application allows our government customers to communicate"
Voxer Appliance helps ensure end-to-end security and gives government organizations the ability to determine how, when and where their user information, voice and text data are stored, accessed and maintained. All communication between clients and Voxer Appliance is encrypted using TLS.
"Integrated, secure, and easy-to-use communication solutions are key to enabling the success of the government's mobile workforce initiatives," said Michael Shrader, vice president of Intelligence and Innovative Solutions at Carahsoft. "Voxer's innovative application allows our government customers to communicate through high quality live and recorded voice messages, as well as multimedia messages, using their mobile devices."
"Voxer's appliance elegantly solves many of the critical shortfalls and potentially deadly frustrations previously inherent in tactical communications and provides reliably networked operations even in communications-austere environments." said Peter Dixon, CEO of Second Front Systems, a national security accelerator bridging the divide between the high-technology and public sectors. "For organizations and agencies that operate at the point of action, the Voxer appliance is welcome relief for a decades-old problem set."
Voxer Appliance includes Voxer Business Manager software, Android, iOS and web browser clients
The Voxer Appliance includes Voxer Business Manager software in addition to Android, iOS and web browser clients. Windows Phone support is not yet available, with most of the demand on iOS according to Remedios, but as demand increases, so does the chance that Voxer Appliance will expand to other platforms.
"The introduction of the Voxer Appliance is further demonstration of our commitment to give government organizations the tools they need to connect instantly, regardless of device type, OS or network," said Irv Remedios, president of Voxer. "With growing numbers of government agencies adopting Voxer to enable real-time communications, ensuring deployment flexibility and secure manageability is more important than ever."
Real-time communication with extra security
Voxer Appliance is based off of Voxer's own hosted services. "We deliver updates on a periodic basis," Remedios told us, though these updates will be rolled out less frequently than Voxer's mobile application. Voxer Appliance is in essence the same Voxer we all know and love, only it's kept within a private network with heightened security. It even has the same core features.