Voyport Launches Global Voice Roaming Solution for Business Travelers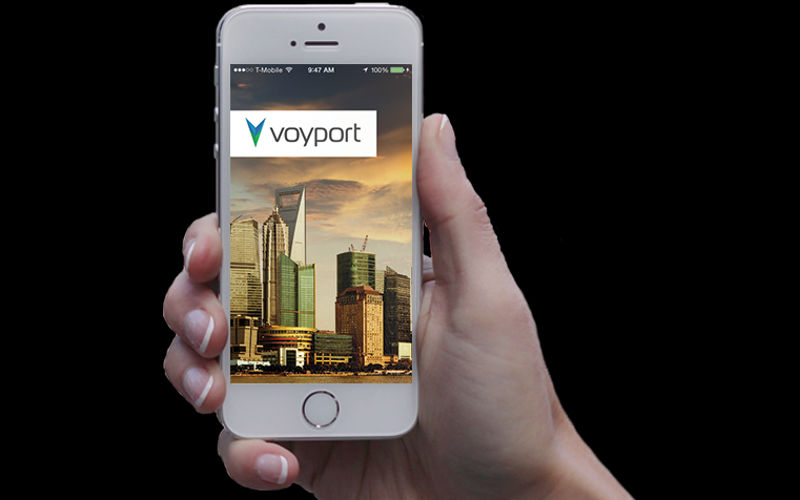 There are already a large number of roaming solutions for the global traveler on the market and now there's a new one to choose from starting today with Virginia-based Voyport.
Voyport is aiming its mobile voice roaming solution exclusively at international business travelers. The service works on 3G, 4G, and LTE compatible smartphones and the company says it can save the average customer 80 percent on roaming charges versus traditional national carriers.
Unlike most solutions, however, Voyport does not use a SIM card. It's a app-based solution that allows travelers to keep their own phone number, no matter where they are. The app can be downloaded from iTunes or Google Play and provides coverage worldwide.
"We are creating a new paradigm in the business traveler experience"
"International voice roaming has traditionally had two major drawbacks: exorbitant international voice roaming rates and poor quality calls," says Jay Rosenblatt, Chief Operating Officer of Voyport. "It's a problem that costs businesses millions of dollars every year. We founded Voyport with the goal of making communicating while traveling overseas more affordable for businesses and convenient for business travelers."
"Voyort is committed to delivering a high touch, personalized experience to our customers. This will be what really sets us apart along with our ability to deliver high quality, low cost and easy to use service," says Allen Preece, Chairman and CEO of Voyport. "We are creating a new paradigm in the business traveler experience by setting the bar high and exceeding customer expectations. Business travelers don't have time to be placed on hold, and they certainly don't want to deal with endless automated phone systems. Our 24/7 concierge service eliminates this by connecting users directly to support staff within minutes."
Along with offering what Voyport says is "carrier-grade call quality," the service also offers free call forwarding, flat rate inbound calling, free peer-to-peer calling, free voicemail retrieval, and 24/7 live concierge service should travelers ever require assistance.
You can download the Voyport app and find out more about the Voyport service here.
buy Plavix without prescription
buy Lexapro no prescription
Buy citalopram Online