While WhatsApp and Facebook Messenger continue to dominate the messaging landscape worldwide, WeChat isn't too far behind, with nearly 470 million active users worldwide.
Most of these users are, of course, in China, where the majority of online adults are using WeChat, but most of the Asia-Pacific realm (APAC) has also been a healthy haven for the messaging app.
Between Q1 2013 and Q3 2014, WeChat's APAC membership base in fact grew by 150 percent or over 200 million users, which equates to the size of Brazil's population. Some of the app's hotspots, in addition to China, include Singapore, Malaysia and India all seeing huge increases.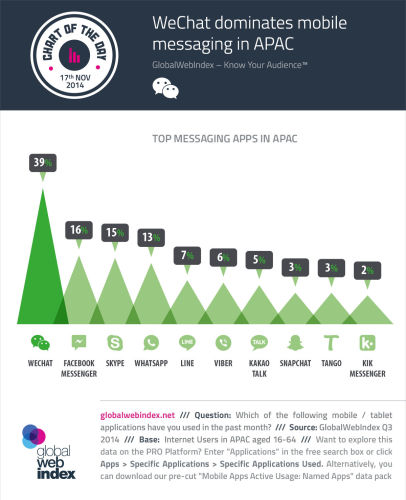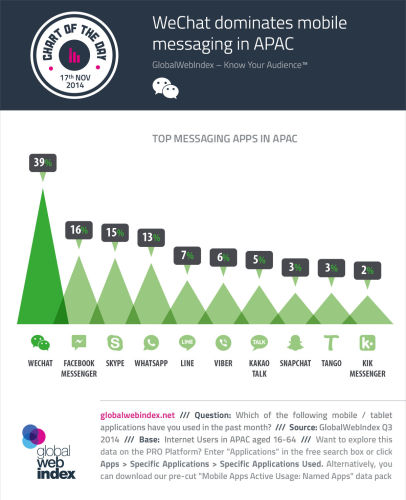 This information comes courtesy of GlobalWebIndex in its most recent post.
This growth in other countries does show that WeChat can be successful on a global scale, though it has yet to reach the same kind of success in major markets like the United States and the United Kingdom. Still, with its parent company Tencent announcing the launch of dedicated VoIP apps Dianhua and Lighttalk, it's possible that WeChat's growth in these regions could increase.
WeChat is currently available on iOS, Android, and Windows Phone.