Dinos Alive Brings a South African Park Into the Digital Realm With WeChat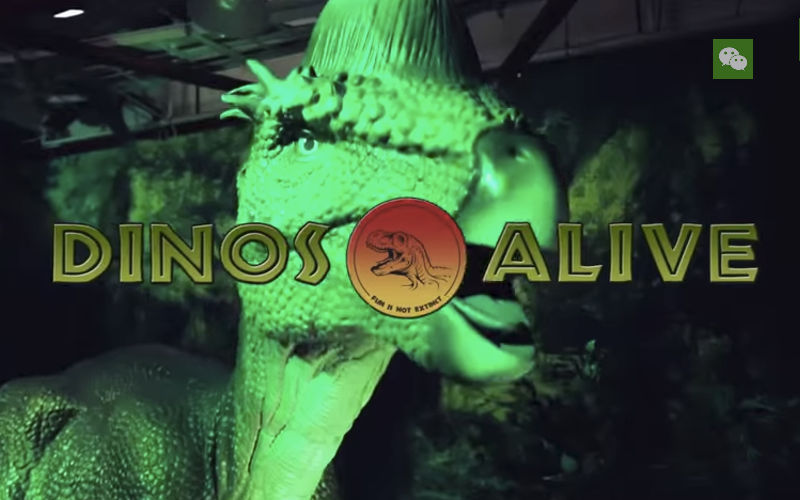 If shopping or sports weren't enough to convince you to download WeChat, maybe having your own digital tour guide will. Tencent's popular WeChat app has partnered with South Africa's Dinos Alive Play Park to bring the world of "dinosaur rides, animatronic dinosaurs and educational opportunities for children" to the digital messaging frontier.
"Visitors can receive all the information they need to know about the event in one central location on their mobile phones – simply by logging on to WeChat and following the DinosAlive official account," WeChat said of the new integration.
Much like an audio guide, the official account allows parents to read about a particular display, check out a park map and even enter competitions. The integration also provides some important educational value for children.
As you walk around the museum, you can scan a QR code next to each display that will provide you with all the information you could ask for about the dino directly to your phone, including a "40-second sound clip with additional, more in-depth information about each dinosaur."
The integration provides educational value
So how can you take advantage of this new partnership? Simply follow the official Dinos Alive account at WeChat ID DinosAlive. Check out the schedule below for additional information.
Dinos Alive is touring South Africa until August:
Cape Town – The Red Shed in the V&A Waterfront until 28 February 2015
Pretoria – The Tshwane Events Centre from 11 April to 17 May 2015
Bloemfontein – The Bloemfontein Show Grounds from 17 July to 16 August 2015
Download WeChat for iOS, Android, and Windows Phone here.