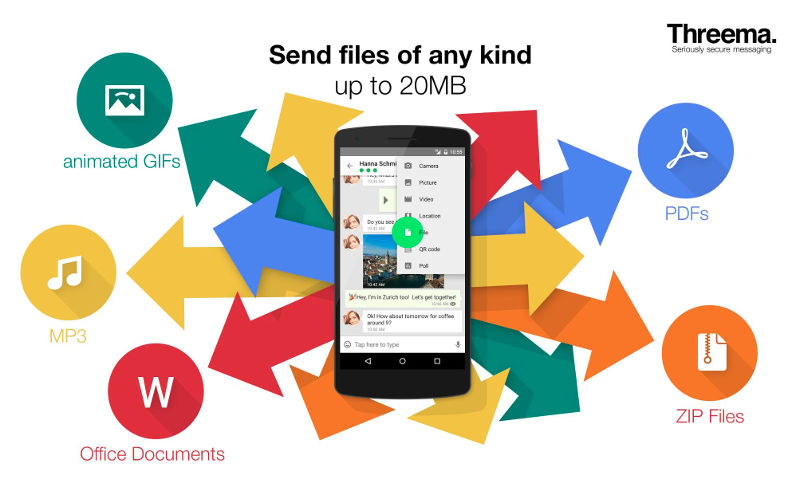 rencontre avec femme tamatave Threema is a messaging application for iPhone, Android, and Windows Phone that focuses on security. The app launched on the Windows Phone platform toward the end of last year and a recent update for Android added a number of new features to the app. A similar update was just released for iOS today.
go site
http://bullcitycraft.com/milnica/1348 With Threema for iOS, you can now securely send a file of any format to other Threema users, including animated GIF images, music files, Office documents or PDF files with a maximum file size of 20MB.
http://fcl-feytiat.fr/?sdrer=cherche-femme-62&1fa=ad The new version 2.4 for iOS also support group chats with up to 30 members and also includes some bug fixes as well as "many" improvements, though Threema did not elaborate on what exactly was improved, nor which bugs were fixed. Still it's great to see the overall performance of the application continue to improve.
source site You can download the new and improved Threema application for iOS via the iTunes App Store.