LINE Corporation, owner and operator of the free call and messaging app LINE released its LINE extension for Google Chrome today.
The LINE extension is literally an extension version of the LINE app and is compatible with Chrome, Windows, Mac, and Linux OSes, but unlike with the standalone PC version of LINE, users of the Google Chrome extension only have to install the software once to use it on any PC with Chrome installed via their Google account.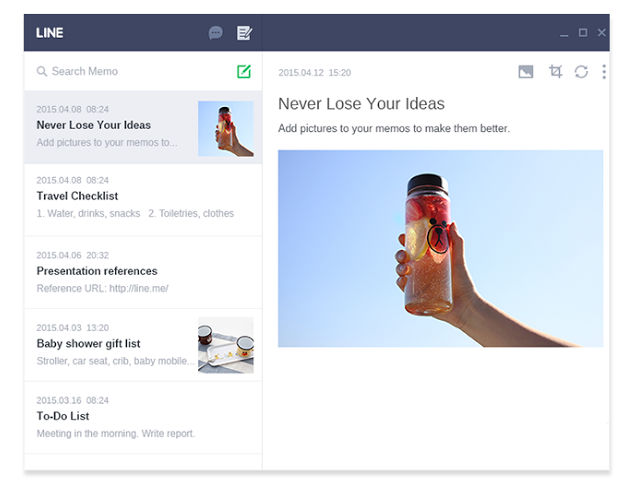 Feature wise, the new LINE extension provides all the core LINE messaging features you'd expect, but also features such as screen capture capabilities and the ability to send files of up to one gigabyte in size.
The biggest news is a new feature called Memos, which allows users to create their own notes or save and arrange text and pictures. Memos expands the number of devices available to LINE users, allowing them to bring to-do lists created at home to any other PC simply by logging into their Google account. You'll have to verify your identity via the smartphone version of LINE the first time you log in on a new device.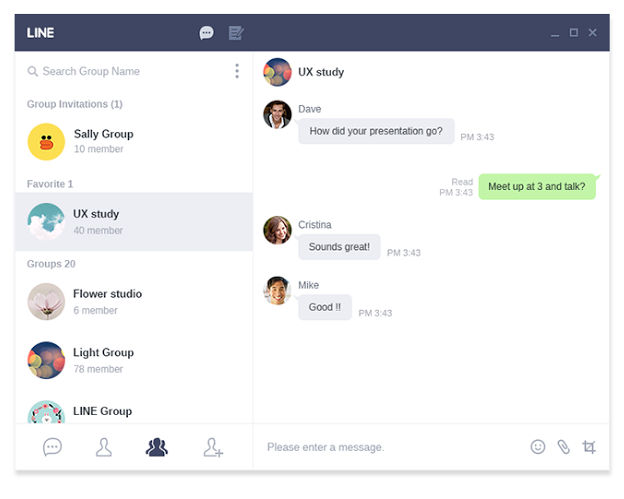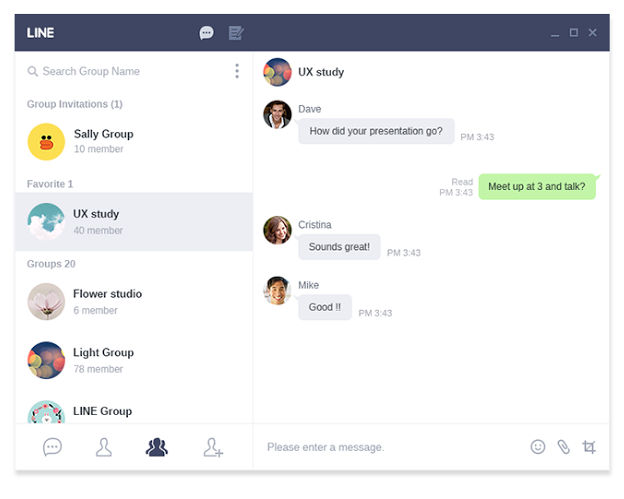 So what isn't making the jump to Google Chrome? There is no auto-login feature, which may be a turn off for some, but LINE cites security reasons for why it's not being offered. In addition, you won't find audio calls, video calls, or the Timeline. You also won't be able to play the plethora of LINE Games available to smartphone users.
LINE for Google Chrome joins the parade of customized versions of LINE for smartphones and sub-devices, such as PCs (Windows and Mac), iPads, and wearable devices. With its release, LINE Corporation hopes to lower the barrier for users who have yet to embrace the idea of using LINE on multiple devices, creating a more convenient user experience for all LINE customers.
Download the extension here