We've covered quite a few social media and messaging apps here on TruTower, but one that has yet to hit our pages until now is called Rounds. Simply put, Rounds looks to bring instant group video chat to your mobile devices while also "merging communication and entertainment" by bringing your friends and family together under one roof.
We had the chance to speak briefly with Natasha Shine-Zirkel, Chief Marketing Officer at Rounds, who filled us in on a few of the details and what sets Rounds apart in an already crowded space.
Currently available for iOS and Android, Rounds describes itself as a live communication platform that makes it easier, faster and more fun to connect to friends and family. You'll be able to experience free video and voice chat over 3G, 4G, and Wi-Fi networks, connect with Facebook friends over another platform, watch YouTube and listen to music together, or even sing karaoke together. These abilities set Rounds apart from many competing messaging and social apps.
The app includes some webcam chat effects that give your conversations a nice touch, along with the ability to draw on videos and play games, similar to features found on apps like Facebook Messenger and LINE. Rounds is the first company to offer platform-agnostic enterprise-level multi-party HD video chat solutions to the consumer space thanks to a strategic collaboration with Vidyo.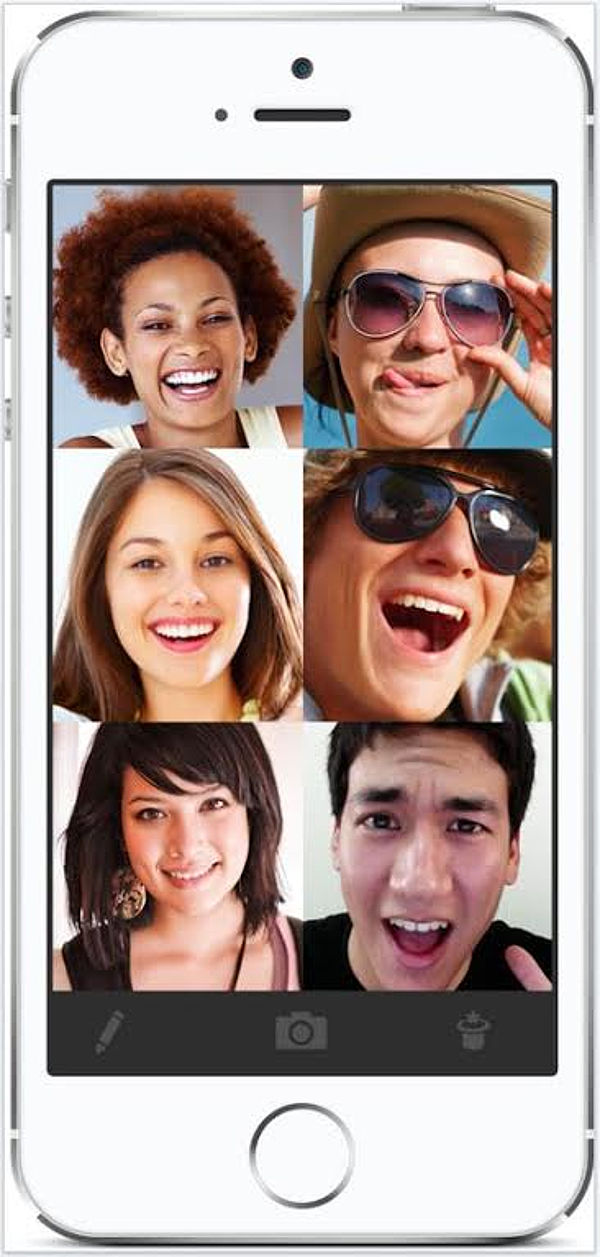 With Rounds, you can invite friends and family from any social network to join your conversations using a unique invite code for each of your groups. These groups can be made however you like, whether it's for a special group of friends or based on a particular topic. There is no limitation on how many participants can be in each group, though only up to 12 participants — the first to enter the call — can instantly video chat.
Rounds has raised $22 million in funding from investors that include Sequoia Capital, Samsung Ventures, Rhodium, Verizon Ventures, DFJ's Tim Draper and other private investors. Rounds is also opening a U.S. office in February.
I haven't had much time to use Rounds, but in my experience thus far, I'd go so far to say that it's become a staple application that sets a bar for other messaging applications to follow and would be a great addition to your social life.
Rounds can be downloaded via Google Play or the iTunes App Store. Regarding Windows 10 Mobile, Rounds told us that it's "not currently in the pipeline" though that could change as demand increases.