If you're a GIF lover, you'll undoubtedly find this week's Kik Messenger update very important; the messaging company unleashed GIF images in a big way with full native support for sending and receiving. Unfortunately, it's only for iOS and Android. Windows 10 Mobile users continue to be left watching from the sidelines by Kik.
The new GIF support comes via an exclusive partnership with Riffsy GIF Keyboard to bring you the best GIFs from all over the Internet. Just open the media tray by tapping the '+' and then tap the GIF icon. You can then search for GIFs and emojis as shown below: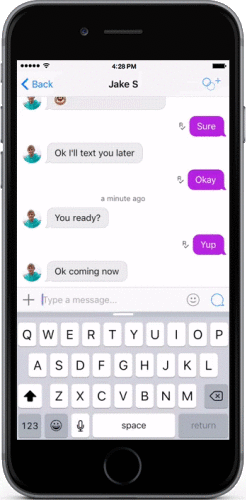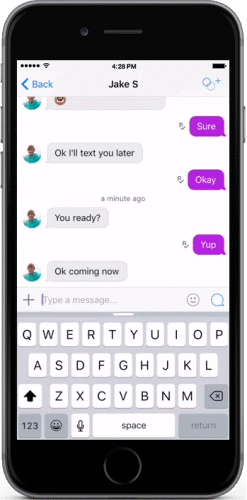 "At Kik, we have focused on finding ways to reduce the friction in sending GIFs, Kik product manager Joe Rideout wrote in a blog post. "We attacked friction on two fronts. The first was performance. GIFs are fantastic for messaging, but the files are often huge and playback is memory-intensive. To get around these problems, we developed a custom compression and caching system to allow fast downloading and the display of many high quality GIFs at once. While the average source GIF in our library is more than one megabyte, the average GIF size after applying our video compression techniques is only 30 kilobytes.
"The second thing we focused on was the GIF-finding experience. There's a lot of friction in translating an idea or emotion in your head into the perfect GIF. We decided to tackle this source of friction by focusing on creating a great search experience."
Rideout goes on to describe more of the experiences of sending emoji and GIF usage. You can read the full post in the second source link below.
Kik is also working with third-party developers on its platform to incorporate GIF usage as well. You can see some of this apparent in apps like ClipDis and GIFDub.
Download Kik onto your smartphone here.