Truphone's VoIP App and SIM Card and Why They're a Winning Combination for Global Travelers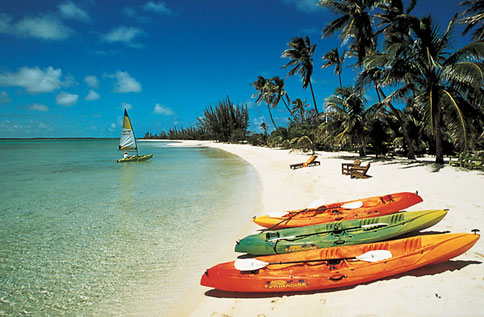 A few of our visitors asked us to do a piece about Tru SIM, Tru App and how they can be a great asset to those who travel, especially overseas. Thank you all for the suggestion! Let's get right to it.
Many people who go overseas on vacation, for business trips, or any other reason may want to think twice before bringing their cellular device from their local provider with them. Roaming charges today are through-the-roof. High usage of data and messaging can exacerbate the issue. Before customers know it, they arrive home from a fun trip. A few weeks later, they get an $800 USD roaming bill for a two-day trip (example). A widely-known problem called "bill shock" ensues. The customer calls their provider, who may be willing to assist the customer with some of the charges (though it is unlikely as they are valid charges). Even so, most providers don't eat any more than half of the charges. Using our previous example, this would mean our bill (even with the rare generosity of our carrier) would be $400 USD, which is still rather expensive.
This whole mess could have been avoided with some simple forward thinking and planning, along with Truphone.
For those who are unaware, Truphone (rebranded as Tru) is the world's first truly global wireless network. The company was originally started as a VoIP solution back in 2006, offering services that rivaled those of Skype. When they acquired SIM4Travel in April 2008, their core business called Truphone Local Anywhere (when it launched in January 2010), then later renamed to Tru SIM, was launched. Tru SIM offers local rates for customers in the United Kingdom, United States, and Australia, along with competitive roaming rates in over 220 countries.
Many things set Tru apart from the competition. They allow multiple numbers (including local numbers for US, UK, and Australia customers) per SIM. They provide both a VoIP and SIM solution. They're truly international. But quite possibly their biggest assets are their amazingly low roaming rates.
Regarding the differences in the rates, I think the video embedded below this article says it best.
Additional features of the Truphone SIM include smart Caller Line Identification (CLI), which is also widely known as Caller ID, and optional call and SMS recording for the United Kingdom.
Regarding the smart CLI, the SIM service automatically selects the local number as the caller ID for the person receiving the call. For instance. If a customer has both a US and a UK number and they call someone in the US, the caller ID will show the US number. If they call someone in the UK using the same phone, it will show the UK number. Tru does not place a limit on how many numbers a person can have on a Tru SIM card, and they only charge customers a small monthly fee for each number.
In addition to Truphone's SIM service, customers can also start a Truphone VoIP account to use the Tru App. This will not only save you on Roaming charges, but could also save you on long distance as well. Tru App customers can speak to other Tru App customers for free over both Wi-Fi and 3G. The Tru App is available for Desktop, iPhone, iPad, Android, BlackBerry and Nokia devices. It will also be available for windows Phone 8 in the future.
Tru is currently working on a way to combine the Tru App and Tru SIM services so only one account is needed. They are also working on a number of updates to the Tru App service to make it even better. We have no doubts their efforts will result in Truphone being the best traveling companion someone can have.
Customers who like to travel can avoid the high rates, the bill shock, and more importantly, the loss of their most valuable asset: their time. By taking the small amount of time to invest in a Truphone SIM and/or App account, customers can save much more time (and money) in the end.
For more information about Tru, check out our official Truphone SIM and our official Truphone App pages. Happy travels!