Apple Brings Its Bragging Rights to WWDC 2012: Announces App Sales, User Numbers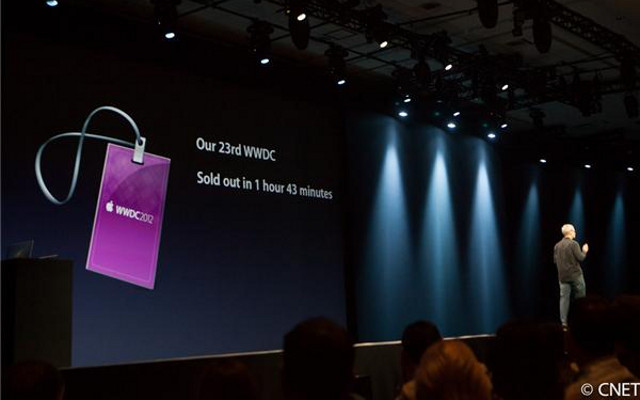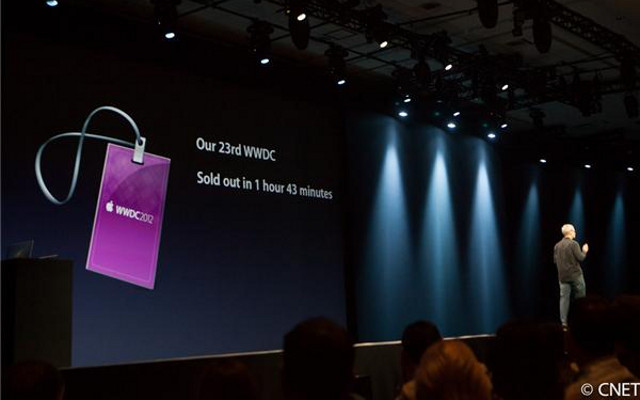 Apple's WWDC in San Francisco, which sold out in under two hours and included a companion app, went off without a hitch this morning, and the company brought is bragging rights along for the ride. Just before taking the wraps off the new iOS 6, Apple CEO Tim Cook took some time to dish out a few numbers highlighting its sales and user base.
By the end of March, the company had moved 365 million iOS devices, 80 percent of which are running iOS 5 — a point they made sure to drive home with a pair of pie charts comparing iOS to the install base of Android 4.0 Ice Cream Sandwich, which accounts for more than 7 percent of the Android user base.
In addition, the company also reported that it has hit the 650,000 apps milestone in the App Store. 225,000 of these apps are specific to its iPad tablet. Customers have downloaded 30 billion of the apps since they became an option four years ago, which amounts to roughly 20.6 million app downloads a day.
Developers were also given reason to celebrate; There are over 400 million iTunes accounts with credit cards in existence, paying a total of $5 billion to developers for their app sales.