How to Add Tru Contacts Via the Truphone VoIP Desktop Application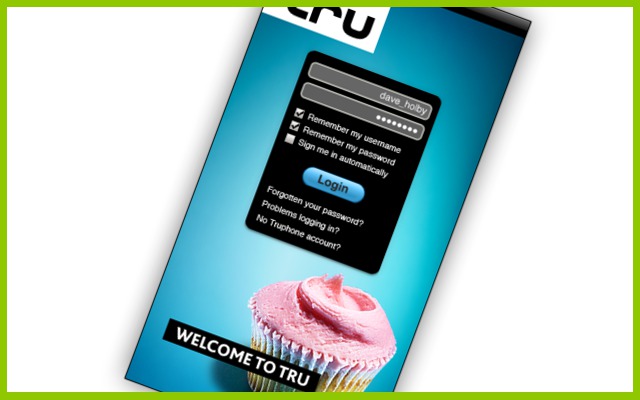 Truphone's App for Desktop gives you the ability to stay in touch with all your family, friends, and business contacts at low or free rates (depending on who you call). If these aforementioned contacts have Tru, you are able to call them for free via built-in free Tru to Tru functionality. Once they've signed up for Tru, how do you add them as a contact to take advantage of this feature?
Of course, the first step in the process is to download the Tru App for Desktop. The app works the same whether you're using Mac, Linux or Windows. All these links and associated Help documents can be found on this page.
Once you've downloaded the correct version of the app and have installed it on your system by following the step-by-step instructions, the next step is to sign up for a Truphone account. You can do this by opening the newly-installed Truphone app and clicking on the "No Truphone account?" link depicted in the screenshot below: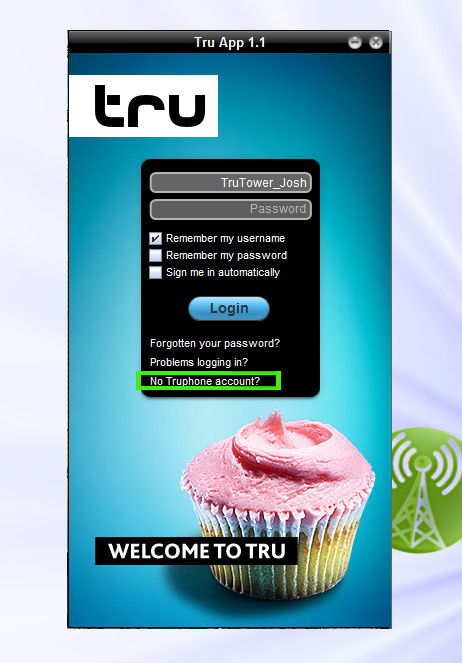 Once you've clicked on this link, you should see a new form on the page. You may also see a blue "Tru Applications" box pop up, which gives you a few highlighted features of the application you're about to use. Simply fill out the form with your information and click on the blue "Create" button at the bottom of the form.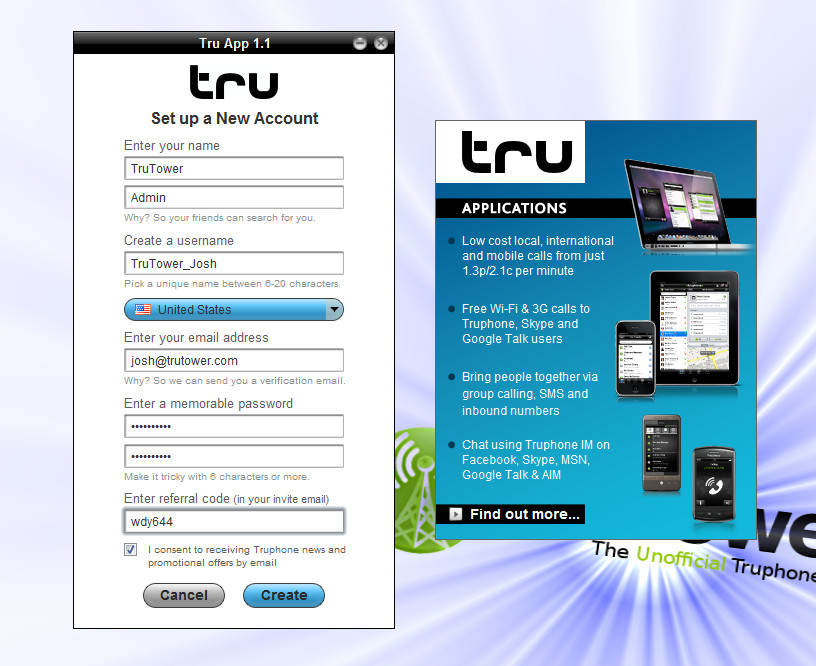 Once successful, you'll be prompted with another message asking if you'd like to take part in a guided tour of the Desktop App. If you wish, you can just click "Skip" and take the tour later. Once you've done so, your App should look like this: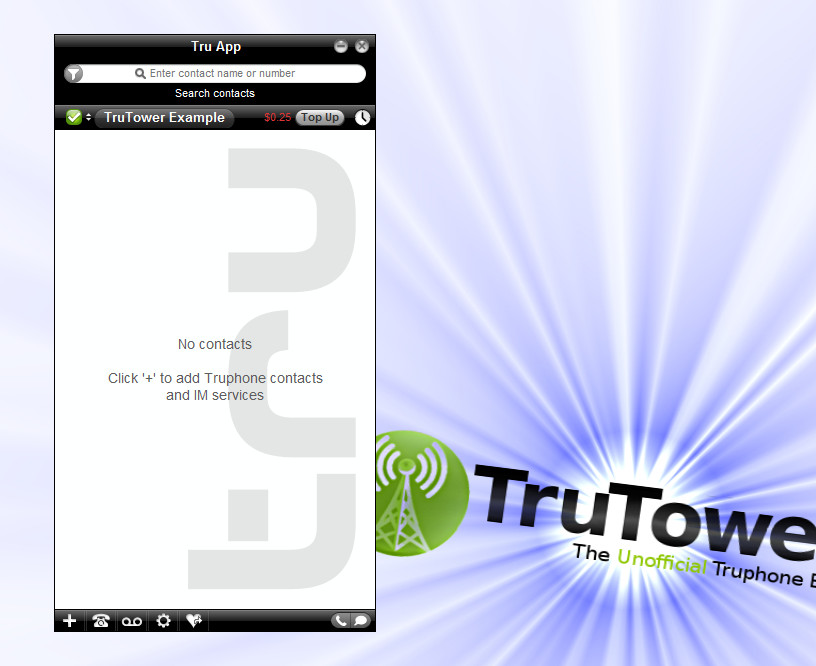 Now you're ready to add your first Tru App contact. You can add us to your contacts for now unless you already know the Tru App username of the person you're trying to add.
Simply click on the "+" symbol on the very bottom left of the application window. You'll see three options there: "Add Truphone Contacts," "Manage IM Services," and "Add Outlook Contacts." For this particular tutorial, we're going to click on "Add Truphone Contacts."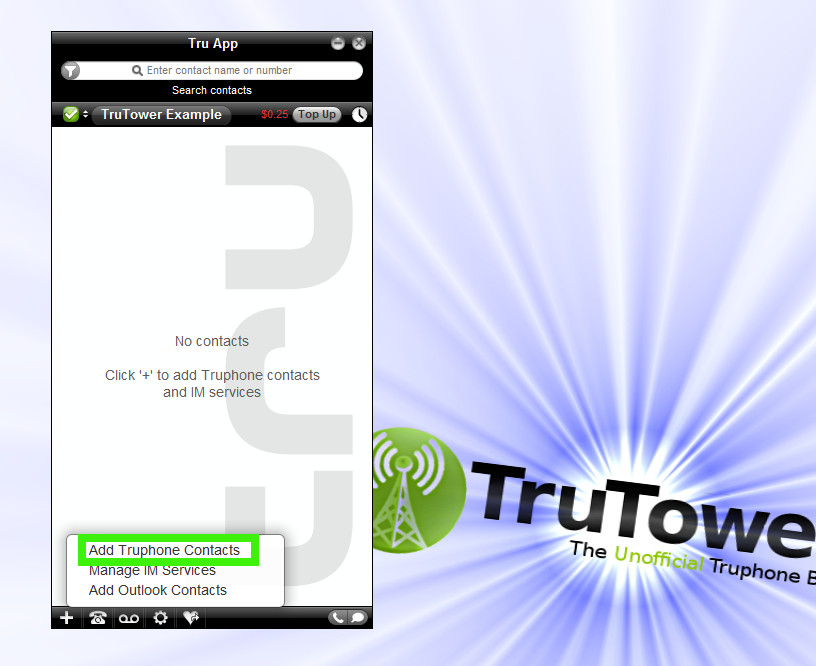 At the next screen, type in the Truphone name, username, or phone number of the person you're trying to add. In this case, TruTower_Josh and click the "Search" button. Once you've done so, a list of contacts fitting your search criteria will show up. Click on the contact you'd like to add and hit "Add Contact" on the bottom right corner of the list screen. When you've done so, another window will pop up giving you the option of calling or IMing the contact you've just added or add another Truphone contact. If you're finished adding contacts, click on the blue "Done" button.
Congratulations! You've just added your first Truphone contact! Now you can IM and call that contact for free, no matter where you are or they are in the world (assuming of course, you're on a free Wi-Fi hotspot). You can add more Tru contacts using this same process to take advantage of an even larger Tru calling community. How does a world without borders feel?