4.3-inch Nokia Lumia Screen Leaked, Sports Windows Phone 8 Logo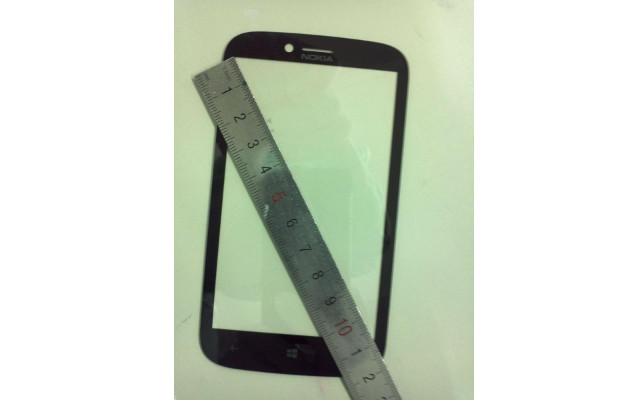 The launch of Microsoft's Windows Phone 8 OS is coming quickly, and so the hardware leaks are increasing. This newest leak comes courtesy of CN Beta via WPCentral and portrays the supposed front cover of a new 4.3-inch Nokia Windows Phone 8 device (judging by the logo on the Start button).
The Nokia display has curved corners, space for a front-facing camera and earpiece, and the usual capacitive Windows Phone buttons. That ruler in the photo tells us the screen size is 4.3 inches (11cm) and also that whatever device this panel attaches to won't have a unibody polycarbonate construction as we've seen in Nokia's top-end Lumia line, which leads us to believe this is something closer to mid-range, although we won't know anything until next month, when Nokia is said to unveil its new WP8 lineup.