Modifying Employee Usage Behavior is Key In Controlling International Roaming Costs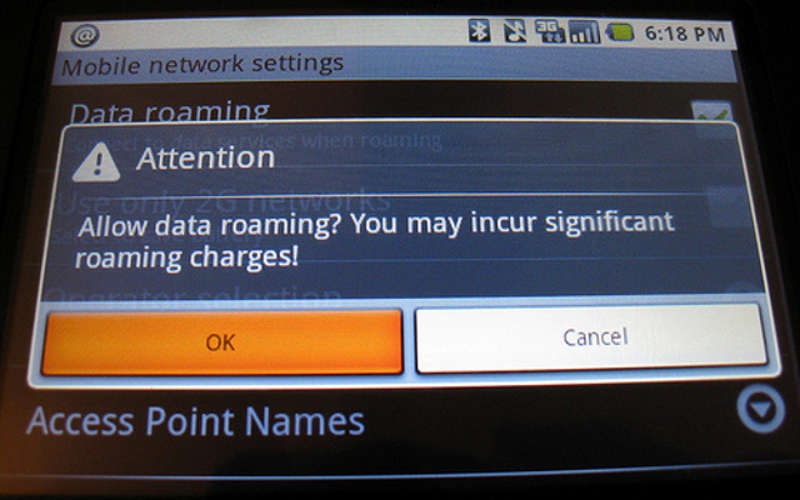 Global SIM cards and VoIP Apps aren't all about the consumer; they're about the enterprise too and international roaming costs are a very real problem for many companies.
A research company called CCMI released (PDF) a report today entitled "The International Roaming Problem: How to Balance Cost, Connectivity, and Security Concerns." The report was commissioned by Truphone,and was based on research gathered following a survey of more than 200 midmarket and enterprise companies,examining the attempts of these companies to control their employees' international roaming costs.
Respondents indicated that modifying mobile employees' usage behavior as the primary cost-management method employed. 34 percent of midmarket and enterprise companies are spending more than $1,000 per month per user on international wireless costs. 15 percent reported spending more than $2,500 per user per month. 52 percent of companies surveyed have a specific company mandate in place to reduce their international roaming costs. By modifying employee usage behavior, costs were reduced for many: 26 percent described behavior modification efforts as "very successful," and 43 percent said they were "moderately successful."
"The cost of international roaming isn't exclusive to large, Fortune 1000 companies," said George David, President of CCMI. "This report tells us that a single strategy, such as modifying user behavior, isn't enough to strike the right balance between cost savings and ease of use. Companies of all sizes must explore alternatives to find the solution that allows for mobile productivity while controlling roaming costs."
The study details the measures taken to modify user behavior, as well as other approaches to lowering roaming costs and also reveals other key findings related to roaming expenditures, alternatives corporations are using to offset roaming costs, travel trends, and more.