Android Devices Running Version 4.0 or Higher Finally Overtake Gingerbread in Latest Chart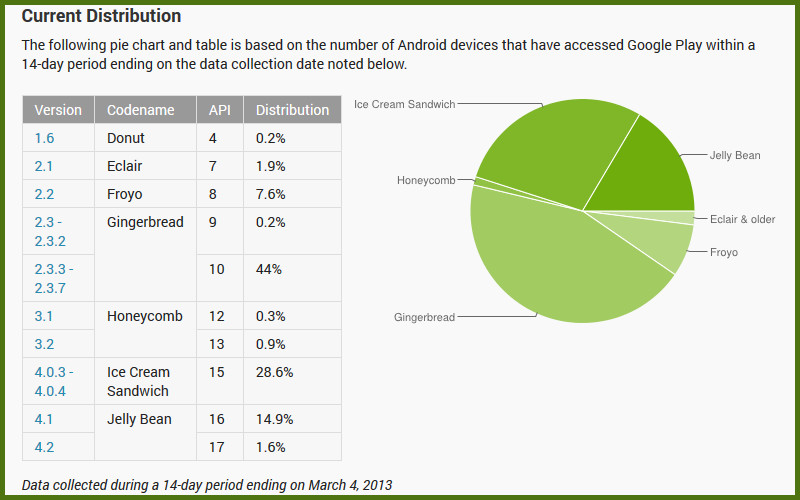 We're all familiar by now with Google's monthly release of its Android distribution pie charts. On this month's chart, though, we're finally seeing a changing of the guard as the chart reveals that Android devices running Android 4.0 Ice Cream Sandwich or higher have finally taken the majority of the Android ecosystem.
Ice Cream Sandwich currently holds 28.6 percent of the Android pie while Android 4.1 and 4.2 Jelly Bean claim 16.5 percent, for a combined total of 45.1 percent, barely overtaking Gingerbread's 44.2 percent. Jelly Bean increased by 2.9 percent from last month's Android numbers, while Ice Cream Sandwich dropped 0.4 percent and Gingerbread dropped 1.4 percent.
Despite their age, earlier versions Donut, Eclair and Froyo still make up a combined 9.7 percent, while Honeycomb has 1.2 percent of Android devices.
Google is expected to launch the next version, Android Key Lime Pie, at Google I/O on May 15-17. It will definitely be interesting to see what the company has up its sleeves for the next version. Until then, we can only guess.