Kik Messenger is Not Going to "Cost Money" Despite Claims By Forwarded Messages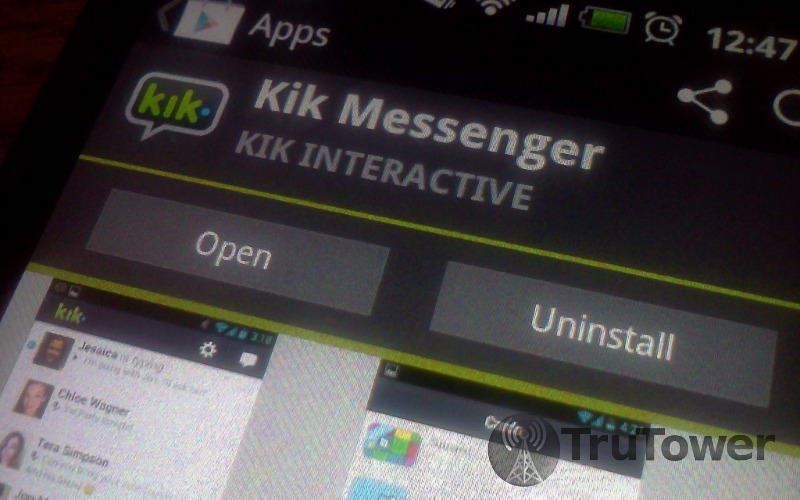 We've all received them: messages forwarded to us via Kik's popular cross-platform instant messaging app by an ill-informed friend who's been coaxed into forwarding the seemingly "official" message in order to "keep Kik from closing their account for inactivity" or an offer to "keep Kik free for you by forwarding this message to 20 friends." Case in point, here's one that was sent to me recently:
Message from Jim Balsamic (CEO of Kik Messenger) We had an over usage of user names on Kik Messenger. We are requesting all users to forward this message to their entire account list. If you do not forward this message, we will take it as your account is invalid and it will will be deleted within the next 48 hours. Please DO NOT ignore this message or Kik will no longer recognise your activation. If you wish to reactivate your account after it has been deleted, a charge of 25.00 will be added to your monthly bill. We are also aware of the issue involving pictures updates not showing. We are working diligently at fixing this problem and it will be up and running as soon as possible. Thank you for your cooperation from the Kik team"

Kik is going to cost us money soon. The only way that it will stay free is if you are a frequent user ie you have at least 10 people you are chatting with. To become a frequent user send this message to 10 people who receive it (A "D" should appear) and your Kik logo should turn Red to indicate a frequent usage.
It's the classic chain letter approach, and we've seen it a million times as the internet and services which it connects to have evolved. It is every bit as false then as it is now; Kik does not have plans to start charging for the app, and we have confirmed this with a PR spokesperson for Kik Interactive, Inc.
So what should you do when you receive a message like the one above? Simply disregarding it won't necessarily solve the problem, as the problem will surface again with the next forwarded message. What you can do is reply to the sender and let them know that forwarding a message is not going to help keep Kik free. It's not going to prove the activity in their account. Most importantly, not forwarding it is not going to result in any kind of aggressive action against their account.
If your friends are looking for an official confirmation and piece of mind, you can simply refer them to this article as well as all of the latest official Kik information found here. In the event that Kik ever changes its mind and does plan to implement a charge, we'll definitely let you know here on TruTower as soon as we get the official word from Kik.
Find more tips, add-ons, apps, and news regarding Kik on our official Kik Messenger page!