Samsung Galaxy Mega Shows Its Mega Self With Two GSM-Compatible Variants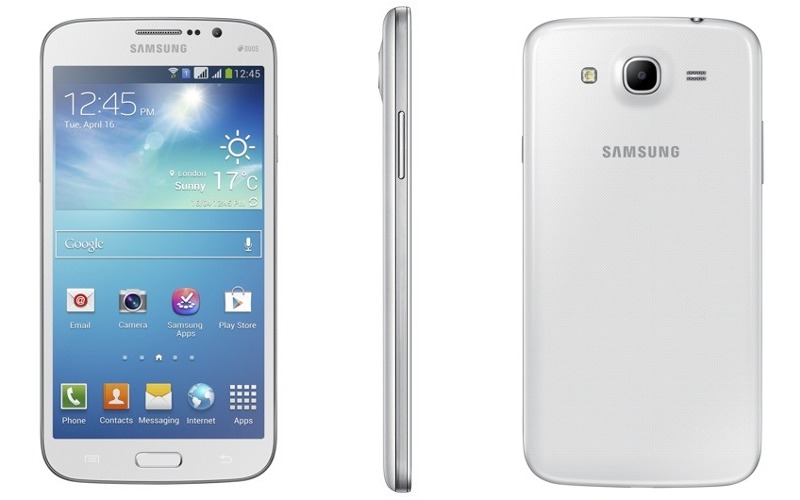 The Samsung Galaxy S 4 isn't the only device Samsung has in the pipeline for this year. The unexpected announcement of not one, but two Galaxy Mega smartphones looks to be a way for the Korean company to continue its offensive and keep its dominance of the smartphone market over Apple.
According to reports, both of the aforementioned Galaxy Mega smartphones will be rearing their touchable faces in Europe in May in both 6.3-inch and 5.8 inch sizes. Both Android devices are compatible with GSM networks.
The 6.3-inch version model comes in 8 or 16GB variants and has an HD display and a dual-core 1.7GHz processor powered by Android 4.2. It features an 8-megapixel camera and a number of different software features, along with both LTE and HSPA compatible hardware. All of this is powered by a 3,200mAh battery and internal storage that can be expanded by microSD up to 64GB.
The 5.8 variant, meanwhile, is compatible only with HSPA networks, a lower resolution, and a less-powerful 1.4Ghz dual-core processor powering the entire Android 4.2-powered package. It does, however, retain the 8MP camera of its more powerful brother.
These phones are likely to come factory unlocked for those of us using global GSM SIM cards for our services, but even those who are locked to networks will be able to take advantage of the many VoIP and messaging apps that the Android OS has to offer.