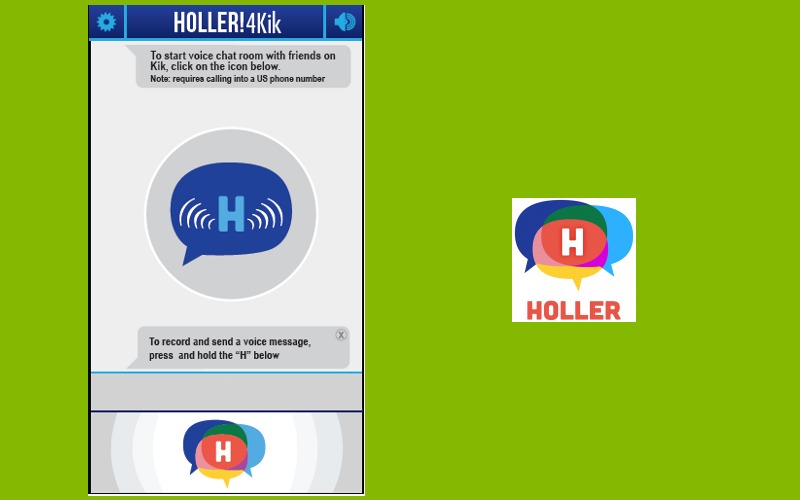 Remember Recorder for Kik? Well the development team behind the app appears to no longer be supporting it, and Holler!4Kik took the reigns as its more feature-filled replacement.
Holler!4Kik, created by OneTok, Inc., has been available for Android devices for quite some time now, and we learned last month that there were plans for a rollout to iOS devices, though we didn't know exactly when. That time has come and Holler!4Kik has been approved by Apple and will be on iTunes shortly.
Holler!4Kik lets you record, send and listen to voice messages using Kik Messenger. It's simple enough. While in Kik, you can leave a voice message by selecting the PLUS sign in a Kik conversation and then by selecting the Holler!4Kik icon. Hold the H button at the bottom of the screen to record your message, and then release the button when you're finished. This will allow you to send your voice messages just like you send your picture attachments. It's sort of like push to talk in theory, but with all your Kik Messenger pals.
New features are also going to be rolling out with this release, including transcription,, live voice chats, and sound effects.
Both you and the message receiver have to have Holler installed, of course, and listening to a message is as simple as tapping it to open. Ready to try it out for yourself? Point your iPhone browser to the App store and holler!
Update: The app is now available and can be downloaded here.