Truly Interactive Messaging Gets Spooky on Pinnatta, Just in Time for Halloween
Pinnatta is a messaging app that lets your interact with your messages in different ways than those offered by other messaging apps.
With Pinnatta (pronounced piñata), you can tilt, shake, drag, tap, or blow your screens to interact with your messages the same as you would with real-life objects. The app's developers have also added a little something to get you and your messaging friends in the spirit of Halloween.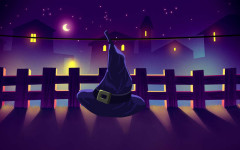 A variety of Halloween-themed Pinnattas has been added, Pinnattas that you can send to your friends that are designed to be fun, interactive and, of course, spooky. There's one with the image of a jack-o-lantern whose candle can be extinguished by blowing on the smartphone's microphone, a creepy window through which a ghost suddenly appears when tapped on, and a marionette skeleton that dances around when you pull on its strings—and others.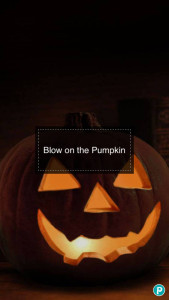 As described in our inaugural Pinnatta article, users can customize their Pinnatta messages to their liking to ensure that each message is different (and possibly more spooky) than the last.
It's certainly a neat spin on messaging, one that is sure to keep you busy between bouts of rabid candy consumption and scary movies that you probably shouldn't watch if you're hoping to get a good night's sleep between now and next Halloween. It's a step beyond stickers, bringing Pinnatta closer to a digital and interactive greeting card than any messaging app we've covered to date.
If you'd like to send and receive your own frighteningly fun messages, you and your friends can download Pinnatta via Google Play or iTunes.