Keep Your Calls and Messages More Secure With the Newly Launched CoverMe App for iOS and Android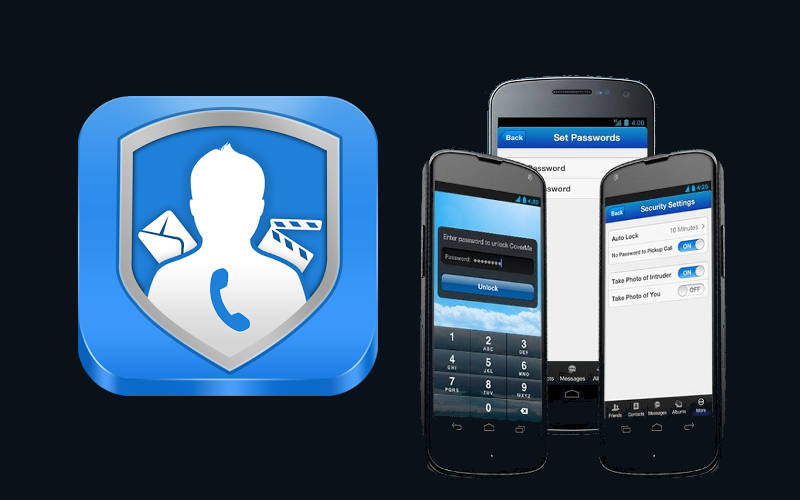 Security and privacy for calling and messaging apps is very important, especially in this day and age, and the makers of CoverMe, the newly-launched messaging, calling, and sharing application for iOS and Android, understand this.
The app, which officially launched today, employs "military-grade encryption" to transmit calls and messages over an encrypted data connection, delivering a safe and easy way of sharing private messages, phone calls, sensitive documents, photos, and videos so that users can rest assured that their private personal and professional content will remain private.
CoverMe has certainly seen a rapid uptake, as 500,000 users signed up for the beta alone according to the company, during which time over 500 million messages were exchanged.
"users around the world will come to appreciate the level of security and safety provided"
"The initial response to CoverMe during our beta period was overwhelming and now that the app has officially launched we expect that users around the world will come to appreciate the level of security and safety provided," said Steve Wei, CEO of CoverMe. "With wireless devices being the primary form of communication, it is vital that consumers and businesses have the assurance that their messages are secure and cannot be intercepted."
Some of the key features of CoverMe include:
Make free secure phone calls
Send self-destructing messages
Recall or remotely wipe sent messages
Safely share private photos & videos
Photo vault to hide photos & videos
Hide text messages, contacts, call logs
Private vault for documents, notes & diary
In addition to the above features, CoverMe also lets users know when the recipient has read their messages, which then enables them to recall or remotely wipe messages. CoverMe also allows users to embed messages with "self-destruct" options, similar to apps like Snapchat or Squawk in that once a message is read it will disappear after a certain amount of time.
With the Private vault feature, users can protect personal contacts, messages, call logs, confidential documents, notes, secret diary entries, pictures, and videos. The encrypted vault is invisible and completely impenetrable without the password, protecting even in cases where the device itself is lost or stolen. An onboard password manager also makes storing passwords secure.
CoverMe is available for free on both iTunes and Google Play.