Voxer Business Named Best Overall App in First Annual Silicon Valley Business Awards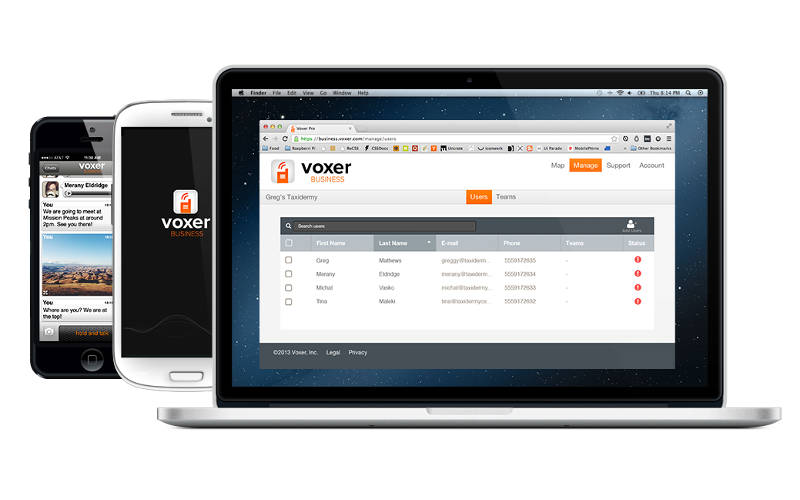 Voxer Business has just been named the Best Overall App and Best Social Business App in the first annual Silicon Valley Business App (SVBA) Awards, which recognize high achievements in business-oriented apps and their development.
With the recently released Voxer for Web, Voxer Business is a key enabler of real-time communication anywhere in the world in real-time across major mobile platforms — Android and iOS, with Windows Phone coming later — and Windows PCs.
Voxer's usage is scalable depending on need and size of workforce
Voxer Business' live and recorded voice messaging takes the place of phone calls and allows professionals to receive and send messages at their own pace while keeping stride with their busy schedules.The service is accessible via a mobile device or a desktop browser and keeps employees connected through voice, text, photo or location sharing. Individuals can have one-on-one chats or set up large group chats in the app. Voxer Business includes advanced administrative controls through a Business Manager, which makes it easier for enterprises to distribute, manage and maintain ownership of all employee data.
"Businesses with distributed workforces need a way to communicate quickly and efficiently from a reliable service that works from just about anywhere," said Nicole Strada, head of marketing, Voxer. "Taking home the win for best overall and best social business app further validates our goal to provide efficient and instantaneous communication for organizations that are dealing with a growing mobile workforce."
Voxer for Web is available to all Voxer Business users. Current pricing is $4.95/user/month and will increase to $9.95/user/month effective January 1, 2014. For existing customers and those who sign up prior to December 31, 2013, pricing will remain at $4.95/user/month until October 31, 2014.
Signing up is a breeze. We were able to get up and running within 2 minutes via the Voxer Business website.